* Please note that when copying, if you have used the 'Add another event linked to this one' option, those linked will not copy *
To copy a group from a previous container, you'll need to first create a new container. If this is the first time you are creating one, please see this article.
Once the new container is created, click the 'Copy' tab, this is highlighted by the red box in the image below.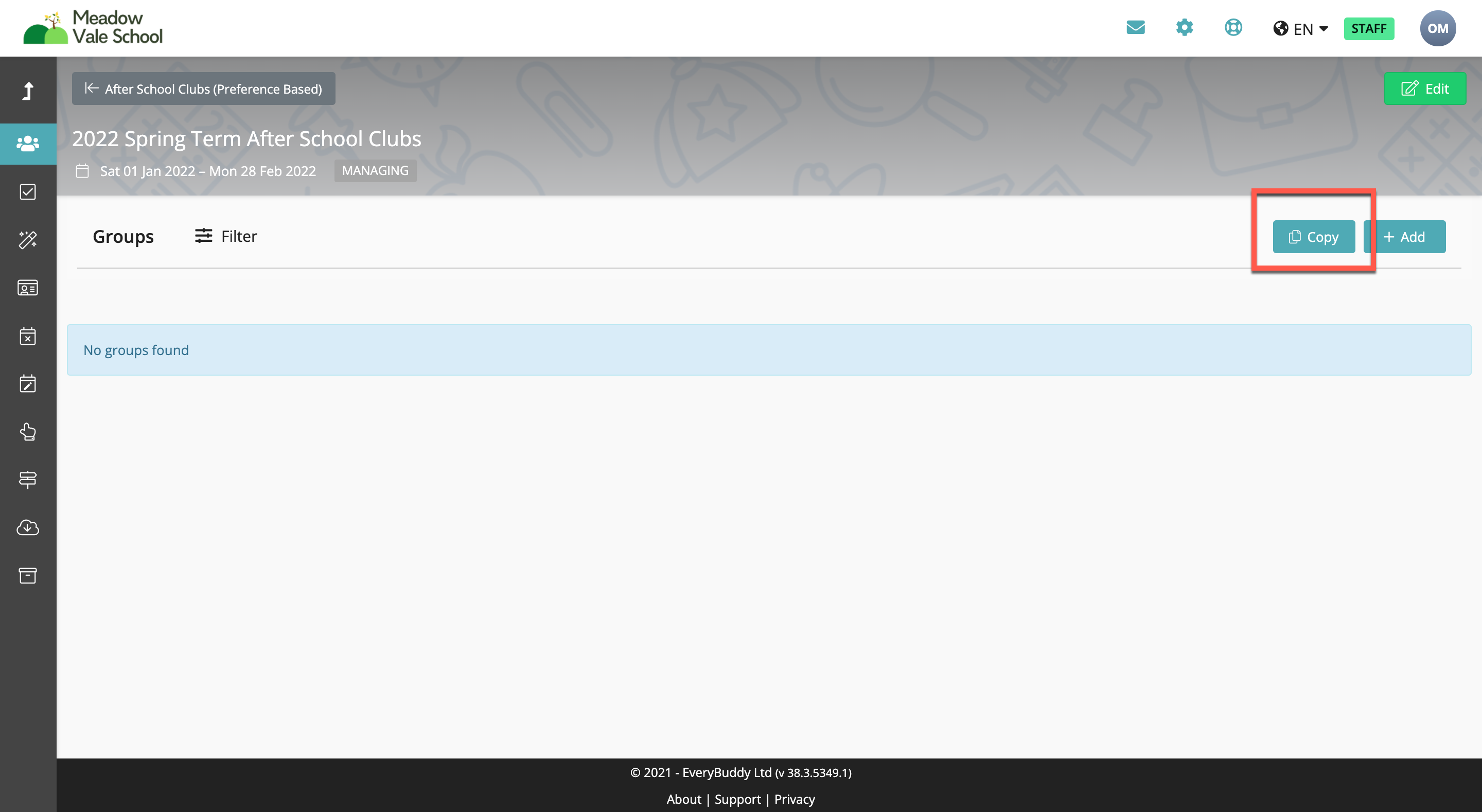 Following this, select the Container from which you wish to Copy the Group(s). This is done by selecting the Container in the list on the left side of the screen. You can show more groups by changing the status in the dropdown filter (the default is 'Managing')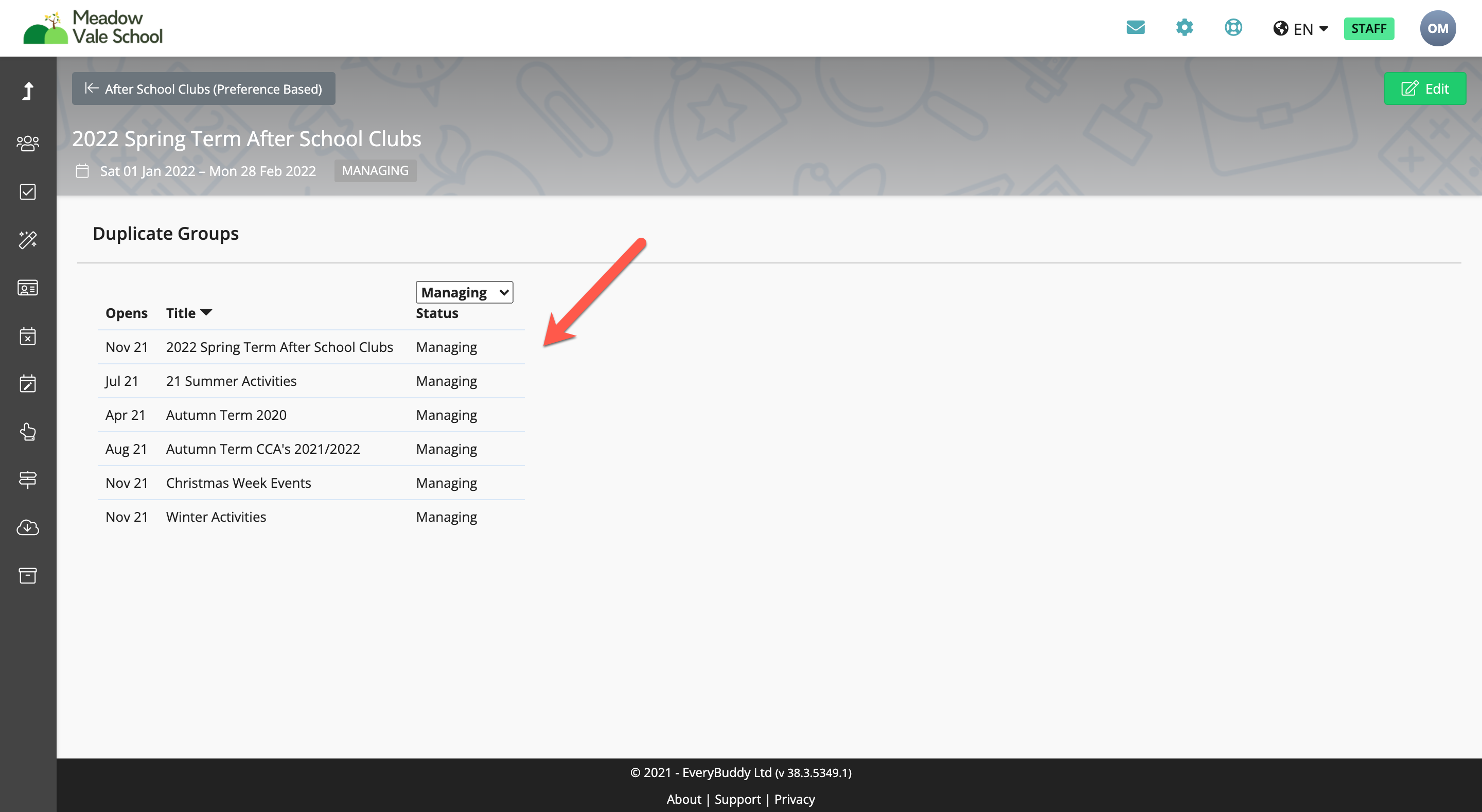 When selected, use the toggle box to Copy each Group into the newly created Container. When finished, select the 'Copy to' tab that is highlighted by the red box in the image below.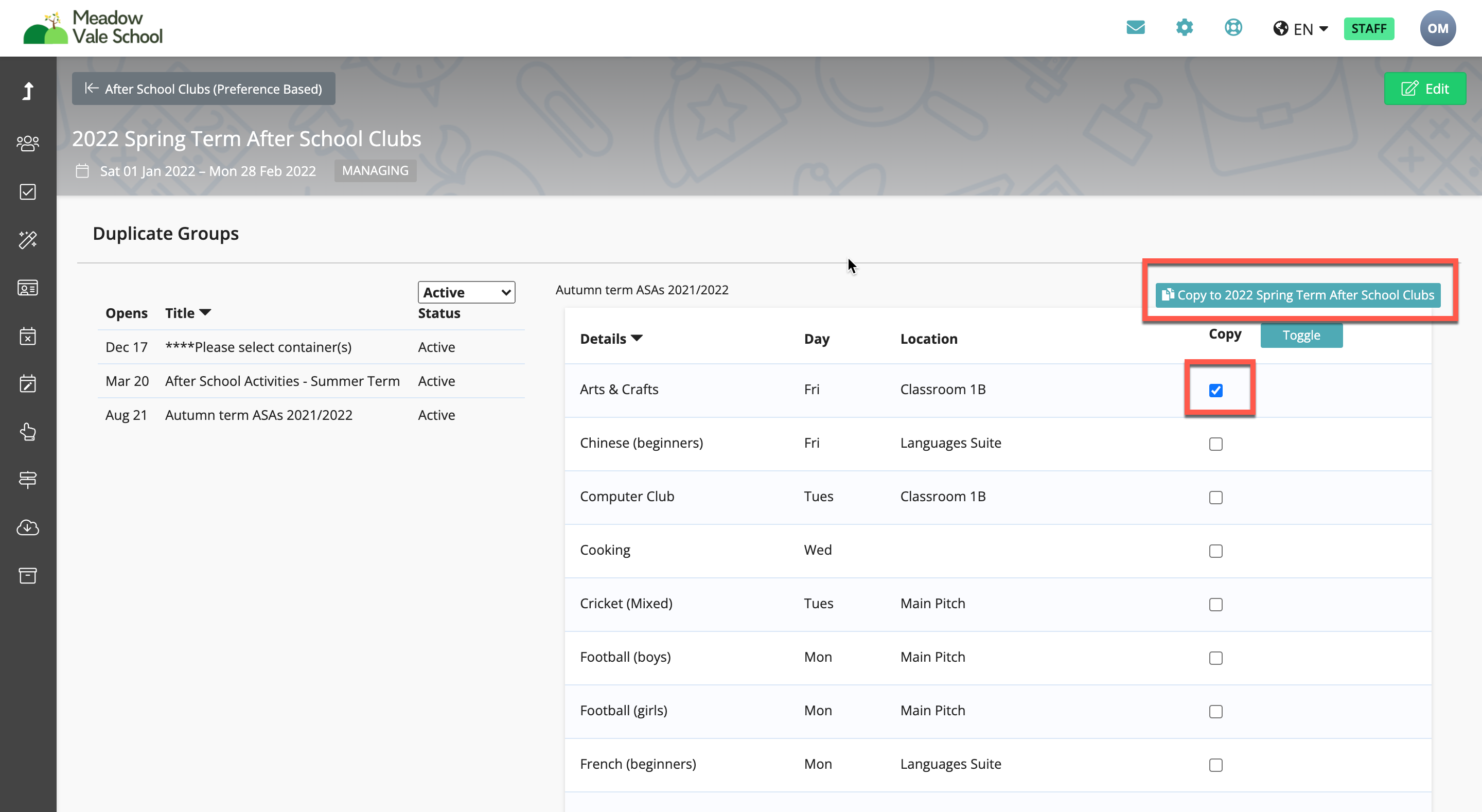 Once confirmed you may see the phrase 'Waiting'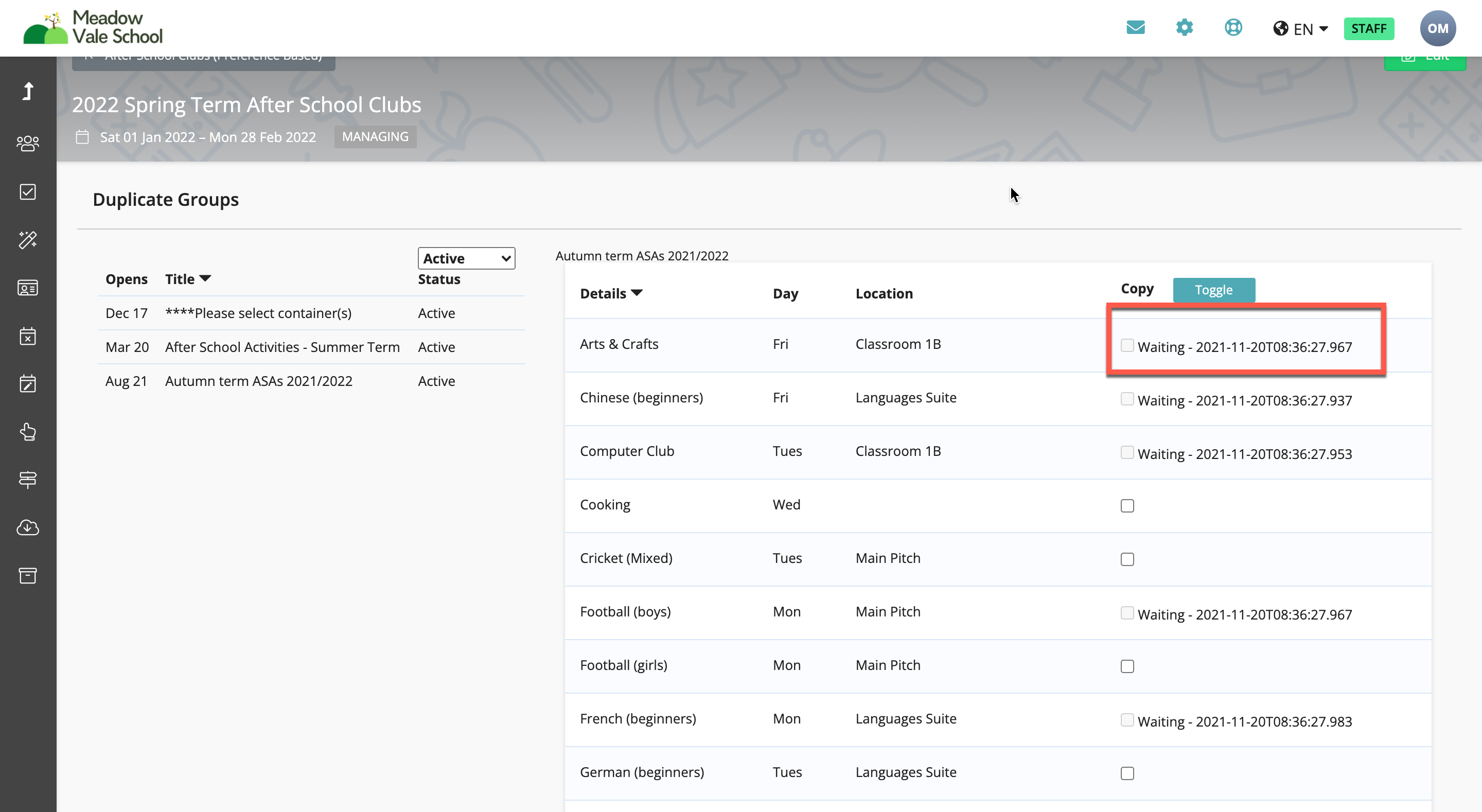 Until it has been 'Copied'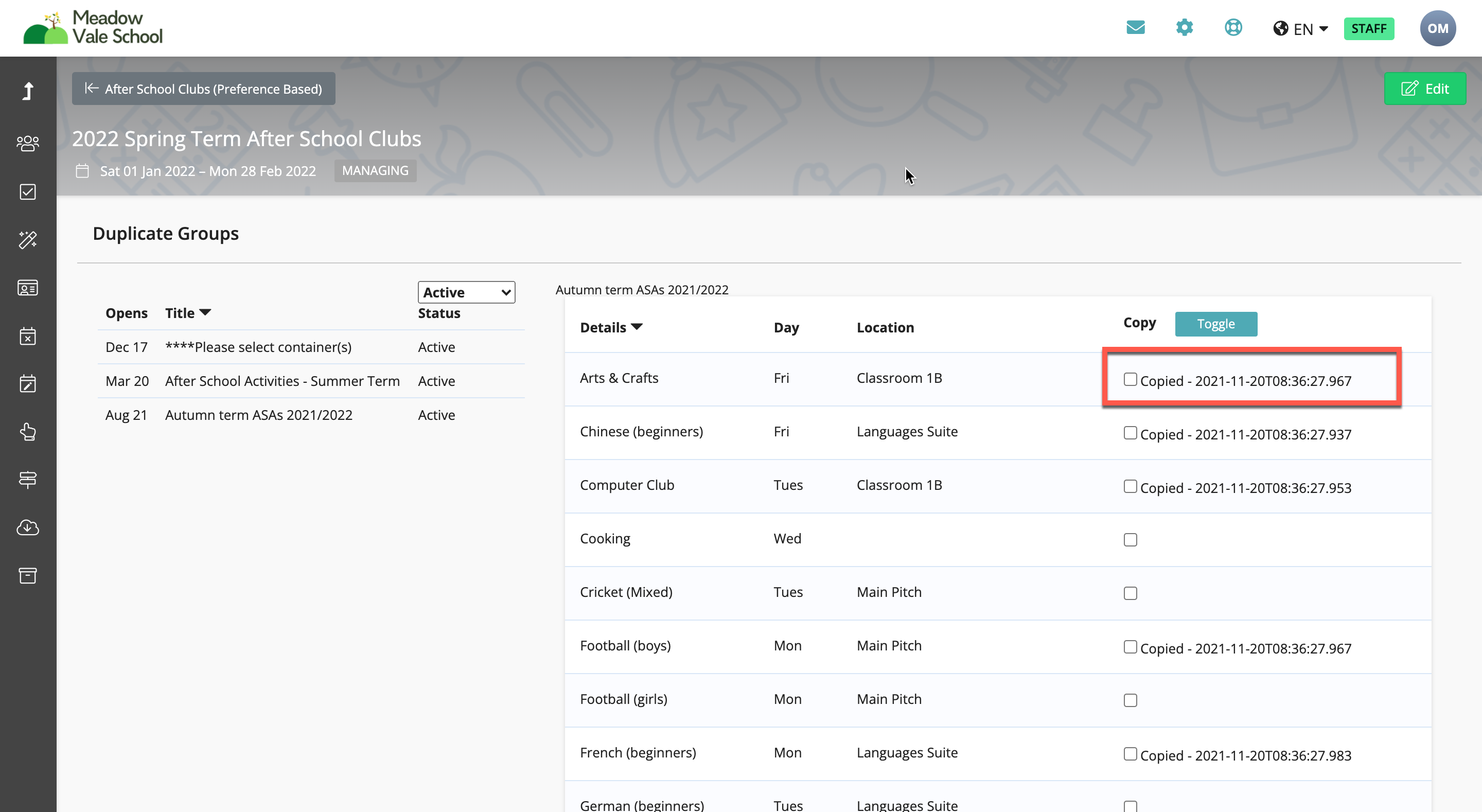 Now all the copied groups will appear in the Container. You can 'Edit' the details as required.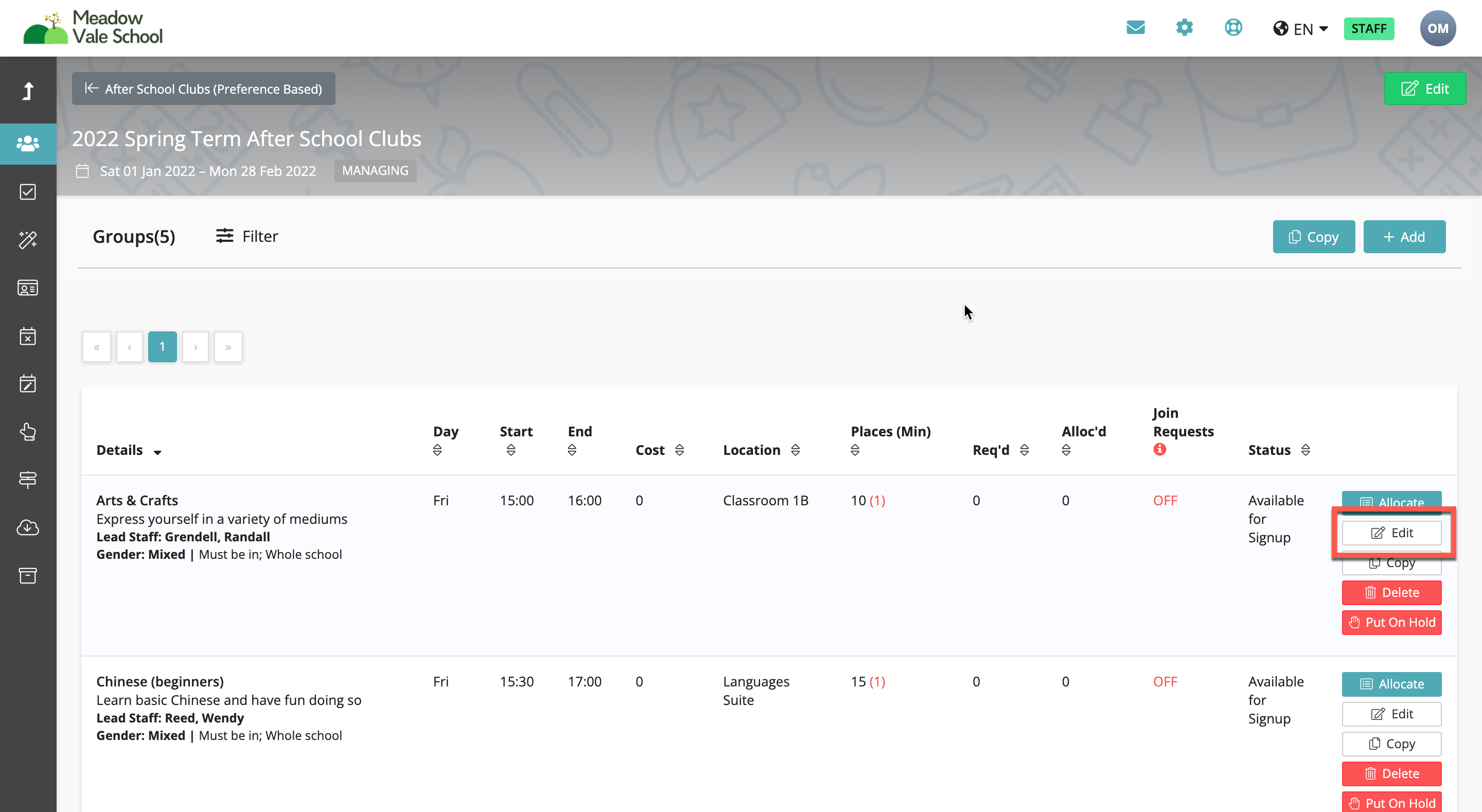 If an activity event is a linked event, be sure to add the linked day here.