Many of our schools have parent emails the same as their staff email accounts. Previously we could only allow staff to view their parent account under a different email address/login. We have now removed this restriction so users can use the same account to be a parent and staff member. On the web they will be able to switch between modes, as well as on the App.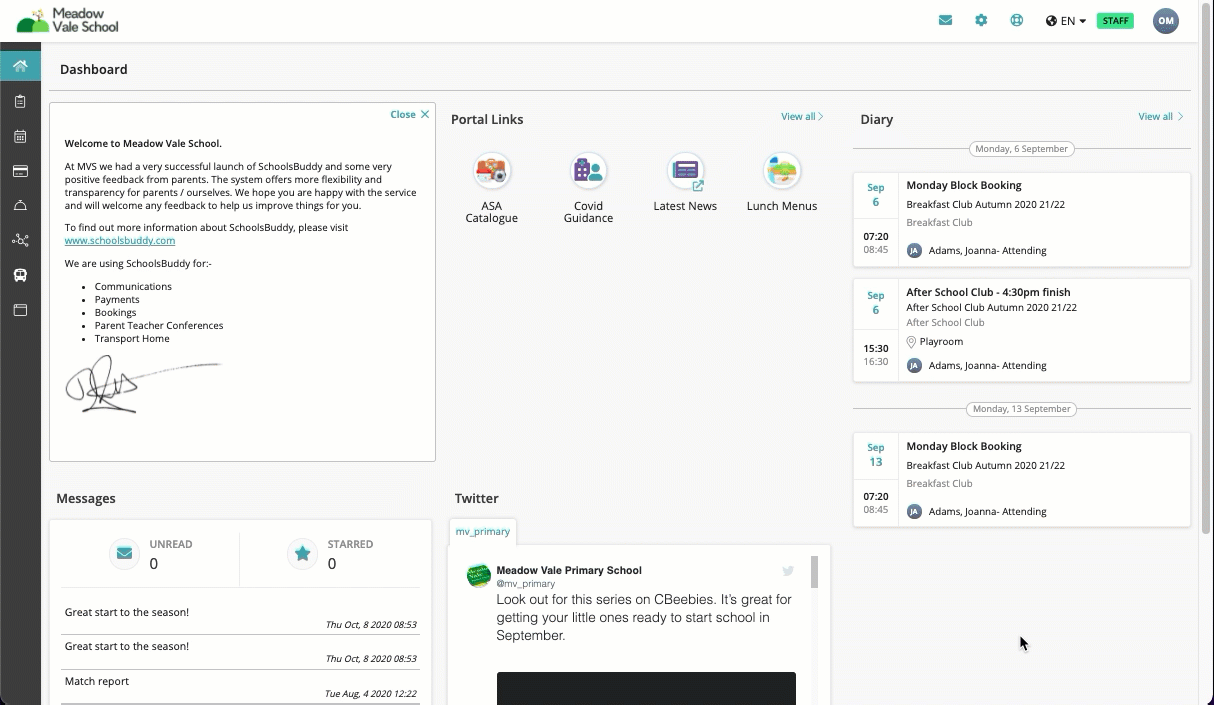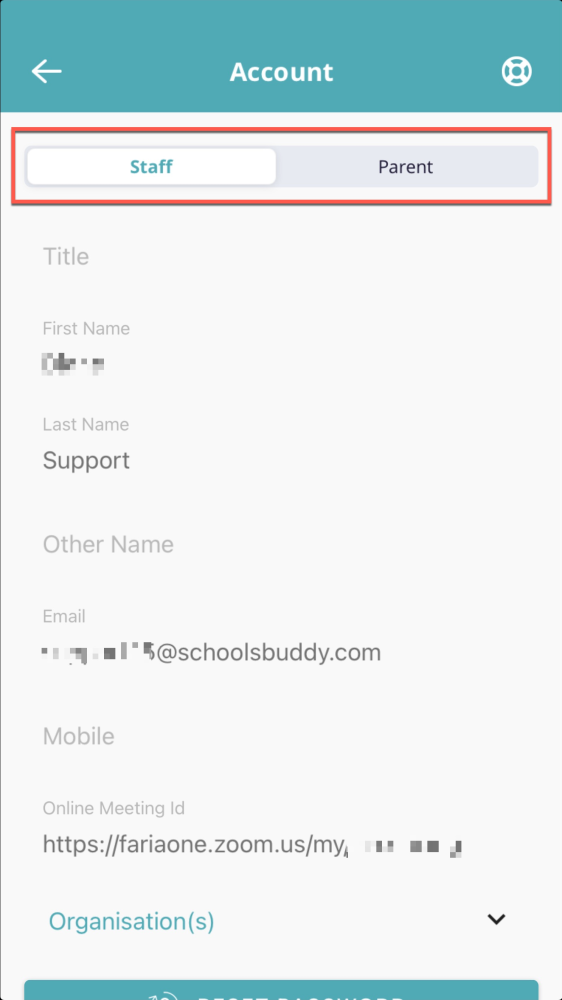 School testing as parents
You are able to easily switch between staff and a parent view to test what the parent is viewing. We would recommend that you have at least one staff/parent account to test, as the parent screens and emails they receive will differ from staff admin screens and emails, so it is important for you to understand these processes and to check the wording used within the email templates is suitable & current. Please see the guide on Setting up your test parent accounts
Combined messaging inbox (staff and parent messages arrive in the same inbox)
All messages will show in a single inbox. So if you sent a message to all staff and parents, this would only be sent once to this new staff/parent account. If you send messages then the emails would be delivered twice.
Combined calendar view (with filters to view individual students or staff only events)
The calendar (or diary) is combined for both parents and staff, however, we have added filters to the calendar view to be able to look at just staff events or even events of individual students.
Click the filter
Role - able to select the view of the calendar/ diary
Staff view - this is where the staff member is an organiser of the event
Parent View - Shows the student attending the event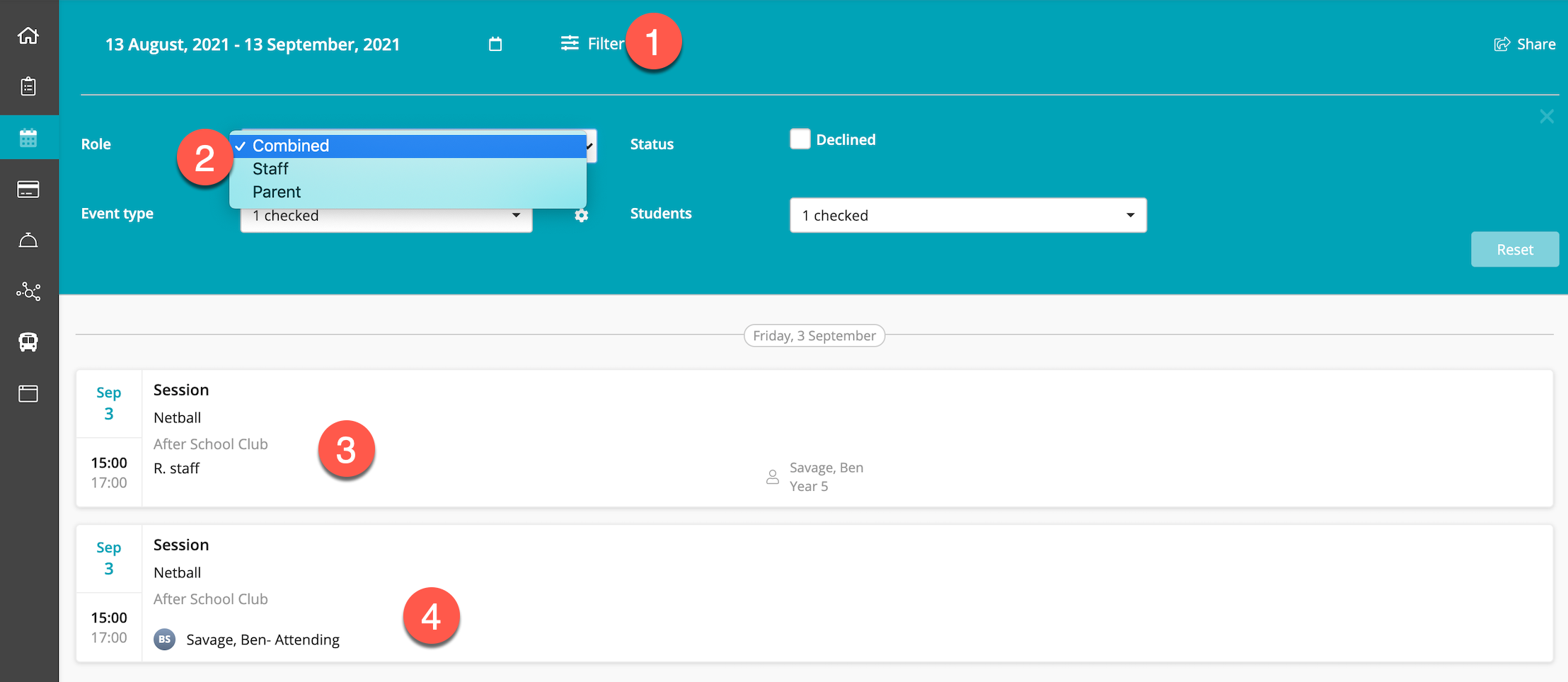 MIS/SIS Integrations
If you would like to use this feature and have your data sync from your MIS/SIS system please reach out to help@schoolsbuddy.com where we will be able to best advise on how to set it up for your school.