"Please note that we are in the process of updating all of our user videos so the latest user interface may not be reflected in the video."
Providing your MIS is linked to SchoolsBuddy then your parent / guardian contacts in your MIS they will be automatically kept up-to-date on SchoolsBuddy. This includes any changes to mobile telephone numbers or email address changes. If a parents email address is updated they will need to login with the new email address.
If you are not linked via your MIS system and after the initial import you will need to add additional parent accounts directly within SchoolsBuddy. Any staff member can make these changes.
To manually add a parent/guardian to a pupils account,
Search for the student you wish to add a Parent/Guardian to. For the purpose of this example, a student named test is being used.
Click on the student

Click on the Linked tab on the right hand side
When selected, a pop up box will appear on the screen which will ask you to enter the details of the parent/guardian including: first name, last name, and email address. When finished, select the blue Save tab that is located within the pop up box.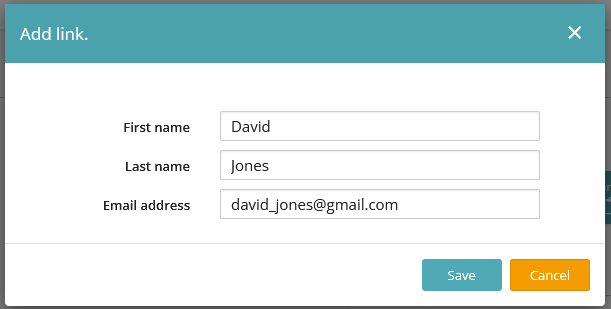 Now the parent/guardian has been added and is now linked to the pupil. Their name and email address will appear within the linked section.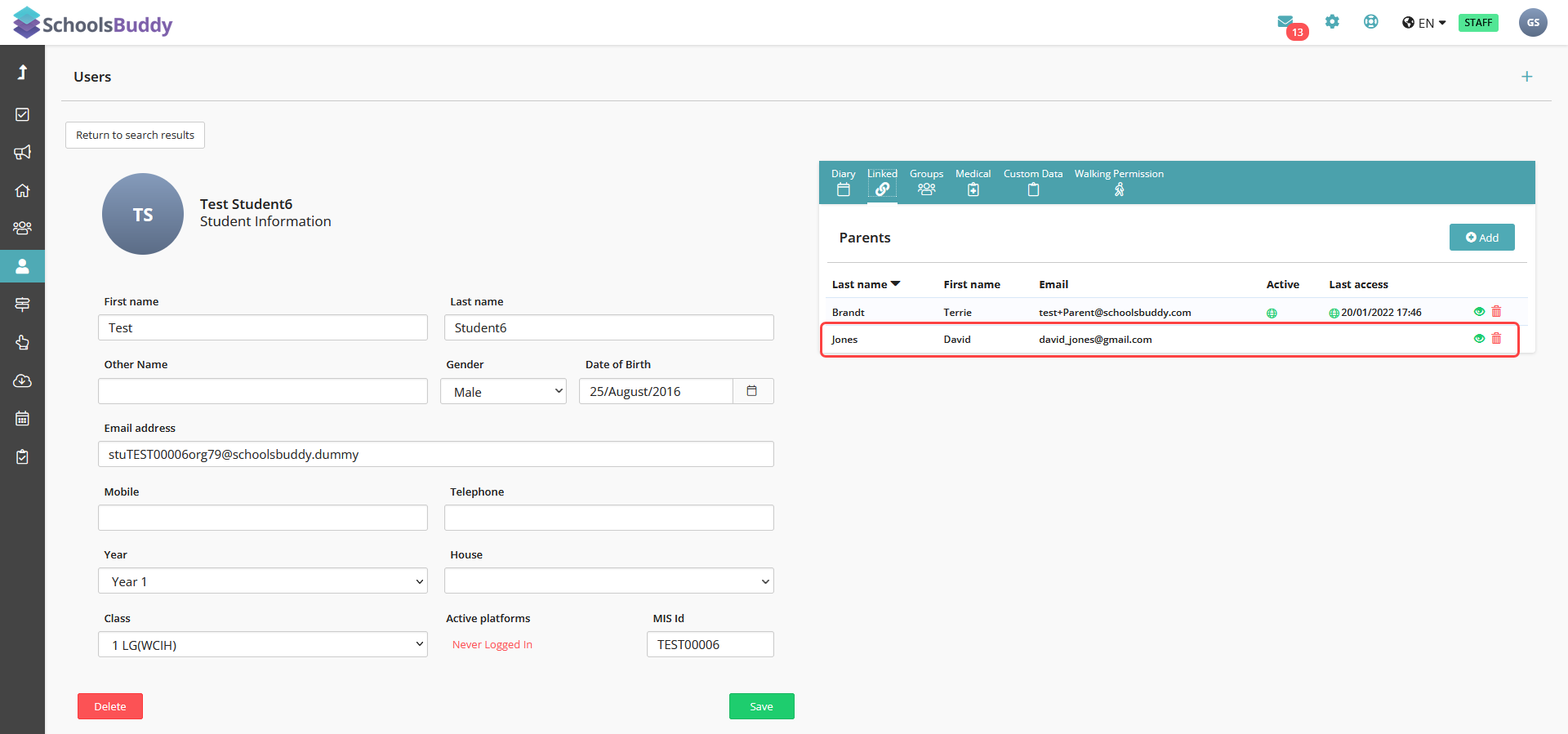 If you wish to learn how to send them an Activation Email please click here.