This action is performed with the Users tab in the Reception area.
Click on the 'Reception' tab
Click the 'Users' tab
Click the '+' button and from the drop down click the option labelled 'Add External User'
Fill in the information required in the form
Click 'Save' at the bottom of the page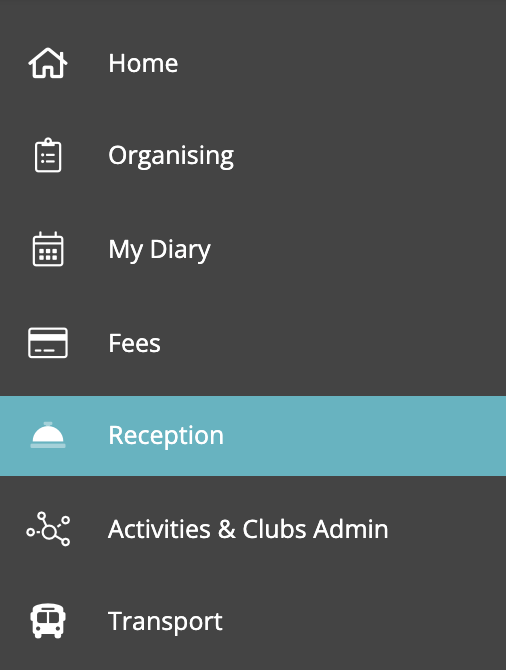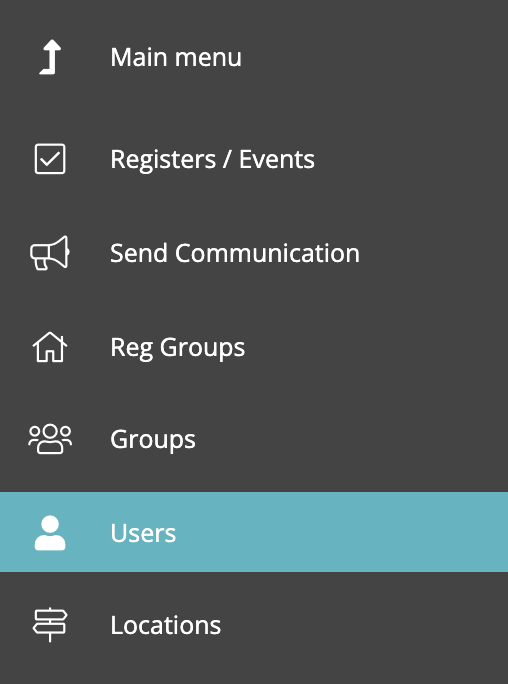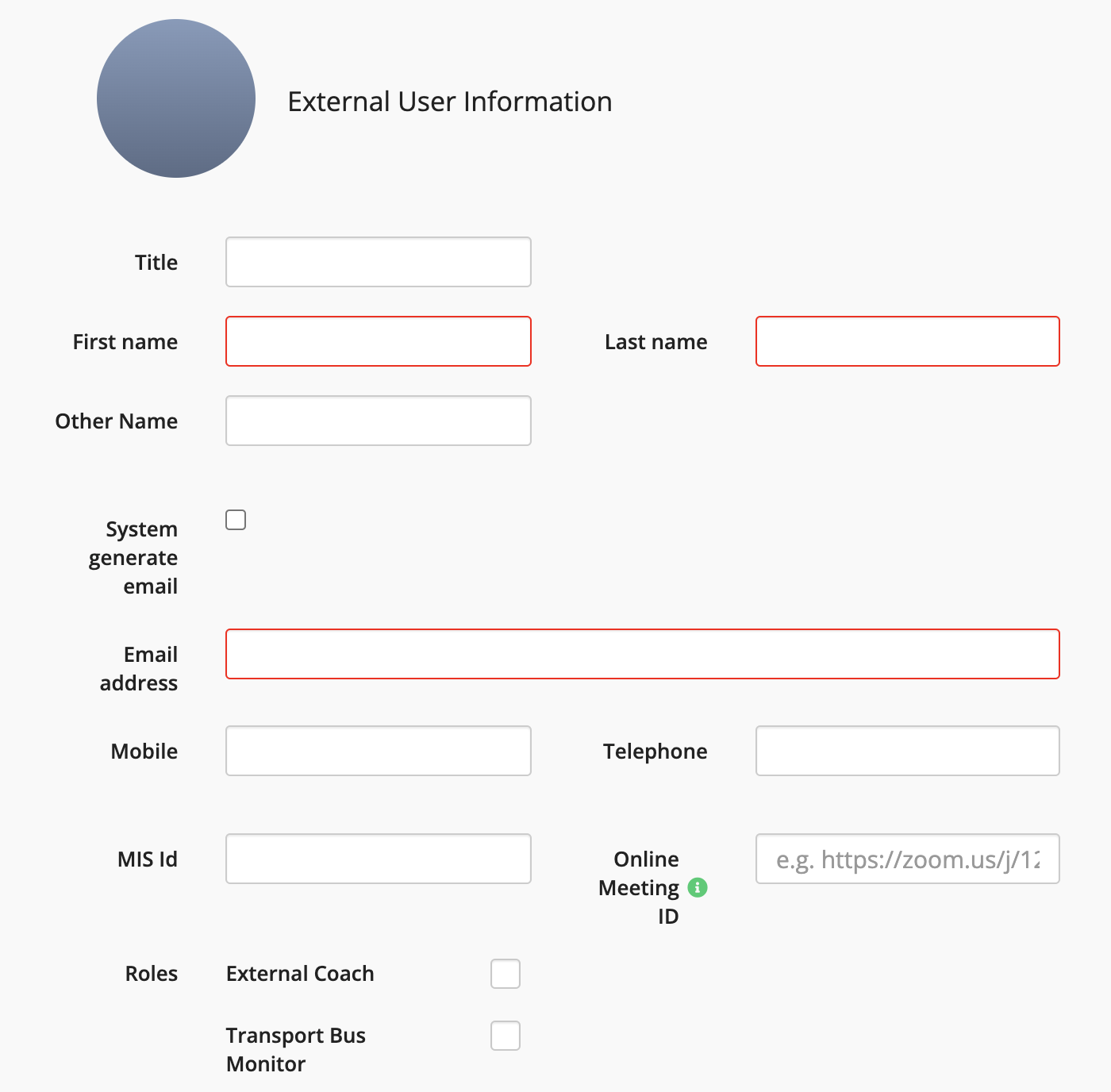 N.B. - You have the ability to give 'External Coach' or 'Transport bus monitor' roles whilst creating the user here too.
By pressing save you will create the external user within SchoolsBuddy, but they won't yet be active. You will need to send them an activation email. Click here to learn how to send an activation email
Once you have saved the external user they will appear in the same lists as other staff members, and therefore it may be useful to label their name with something that denotes 'External'.

EXTERNAL PROVIDER ROLE DEFAULT PERMISSIONS
To change any of these permission levels for your school please contact help@schoolsbuddy.com
Standard
Student list & attendance register
Details of the event - information including date/time and location
Optional - OFF by default
View Guardian Information for the students in their group/activity
Send Communications to their group
Edit their own events to update time, day & description but also cancel and delete
View Medical Conditions of the students
Organise additional events for their group