SchoolsBuddy offers the language options listed below. You can switch between these languages, from the default setting of English.
Chinese (Simplified)
Chinese (Traditional)
German
Korean
Portuguese
Russian
Spanish
Thai
UAE
Japanese
Vietnamese
Our mobile apps will automatically display the language used by your phone settings (if available).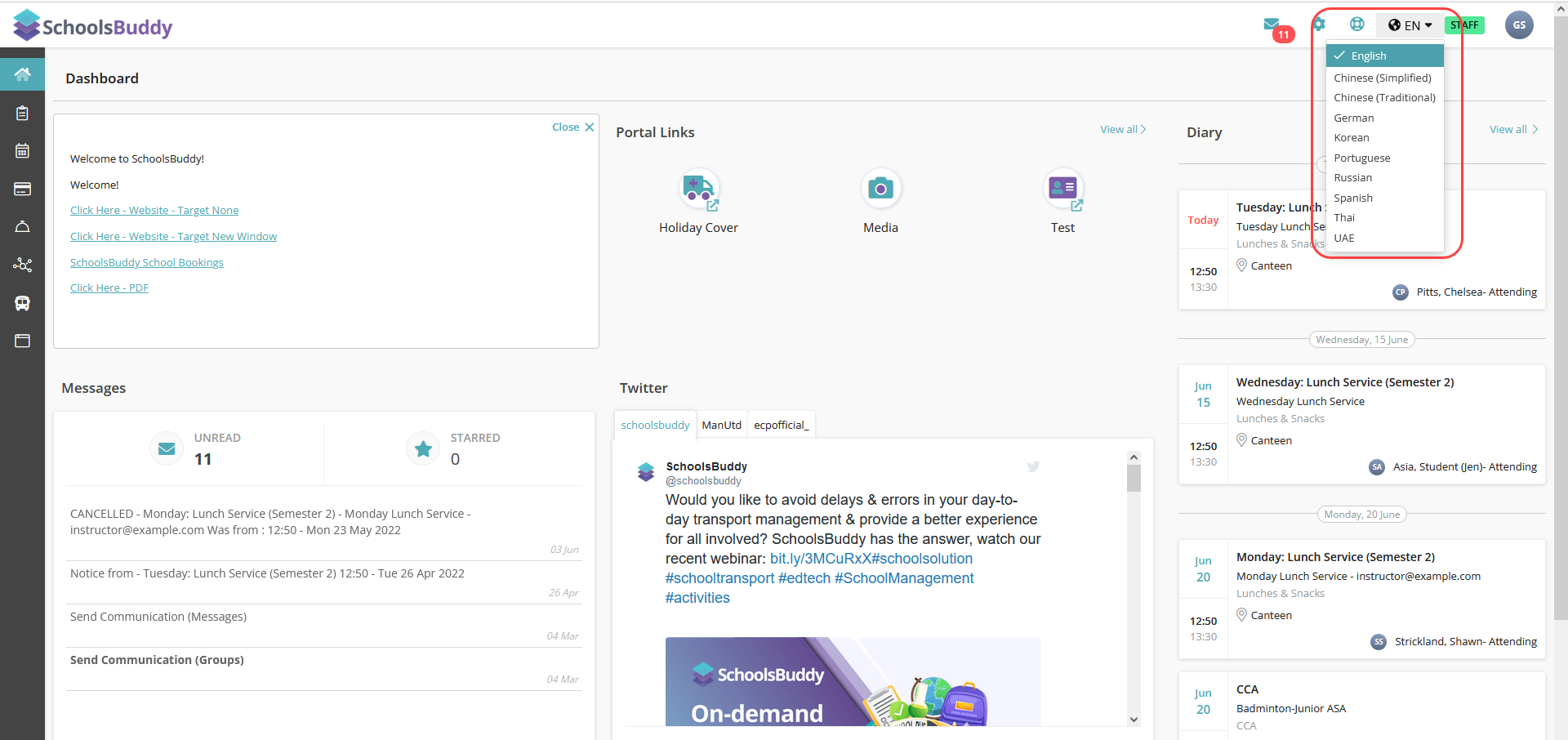 Further Languages – can you help?
We would like to support more languages so please contact help@schoolsbuddy.com if the language you would like is not available. Any school that translates our labels into their local language receives unlimited language packs free, forever.