Once the auto-allocation process has been completed, the Student Allocation Overview tab will give you an in-depth overview of the pupil allocations that have been made during the auto-allocate process.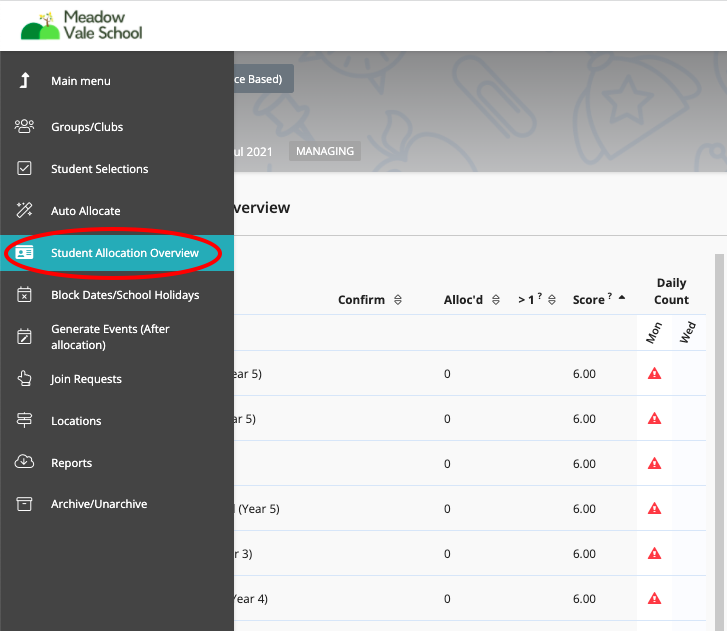 When selected, a list of the pupil allocations will appear on the left side of the screen, this is shown in the image below. An explanation of the columns are as follows:
Name: Name of pupil
Confirm: Who the activity selection was completed by if this was completed via a member of Staff you will see a red triangle symbol ().
Alloc'd: How many activities the pupil has been allocated.
>1?: If a pupil has been allocated more than one activity on the same day.
Score?: A higher score indicates that the pupil has either low preference allocations or no allocations on days they had selections. For example, if a pupil is given a score of 6.00 this means they have been allocated nothing.
Red Triangle Symbol : If this symbol appears it means the pupil has preferences for this day but they have been allocated nothing.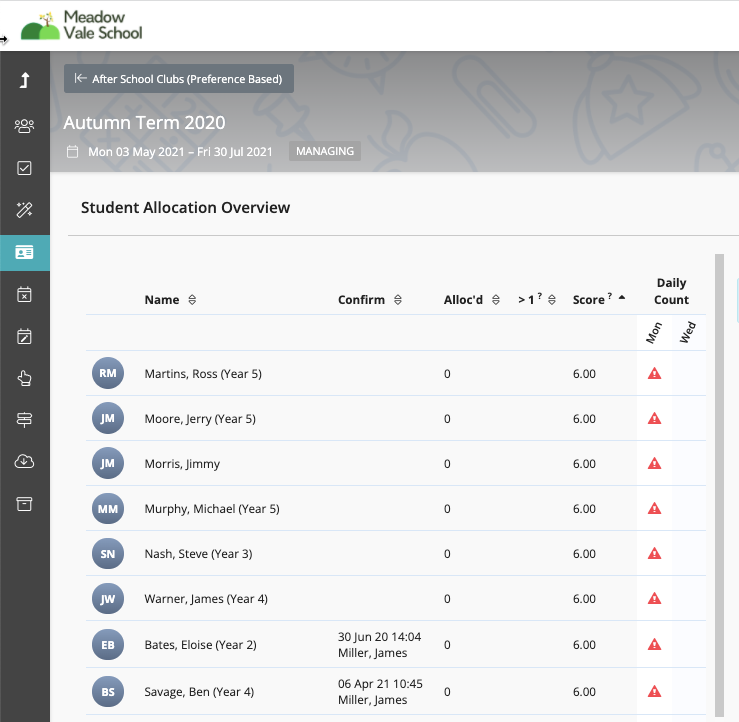 To view more information about a student's allocations and selections requested you can click on the student's name and view more information on the right-hand side.

You have the option of removing and adding them to groups/activities. However, if the green

symbol is selected and the pupil is manually allocated to the group, this will increase the group size by one. This is the same for removing them from an allocated group/activity by clicking on the red

symbol.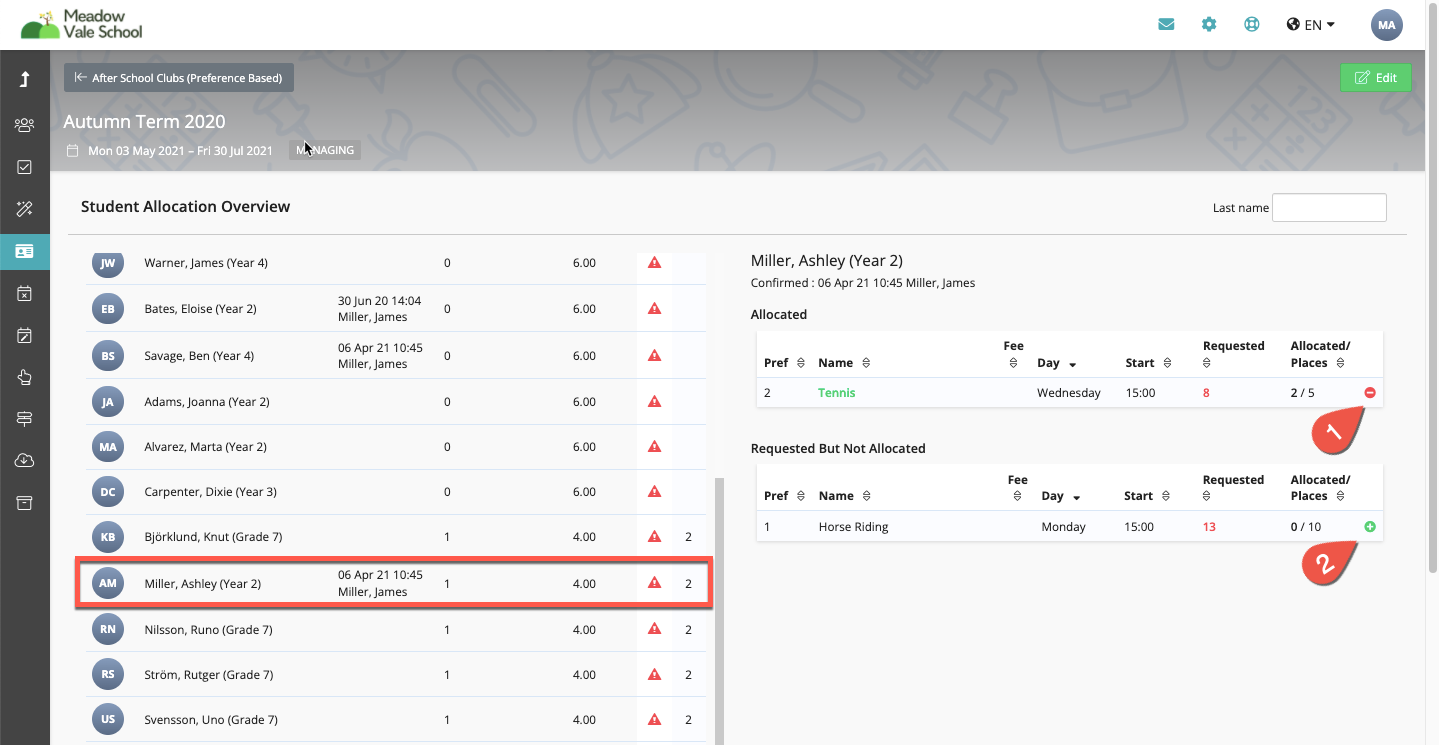 Click here to learn more about manually allocating pupils into groups/activities.

If you are happy with all the allocations made, the next step is to generate events (creating your registers).