Please note: Any students you have already allocated/assigned to the group will automatically appear in the attendance registers for these activities.
IMPORTANT: When creating the events make sure 'Auto-Notify' communication preferences is selected.
1. Select 'Organising'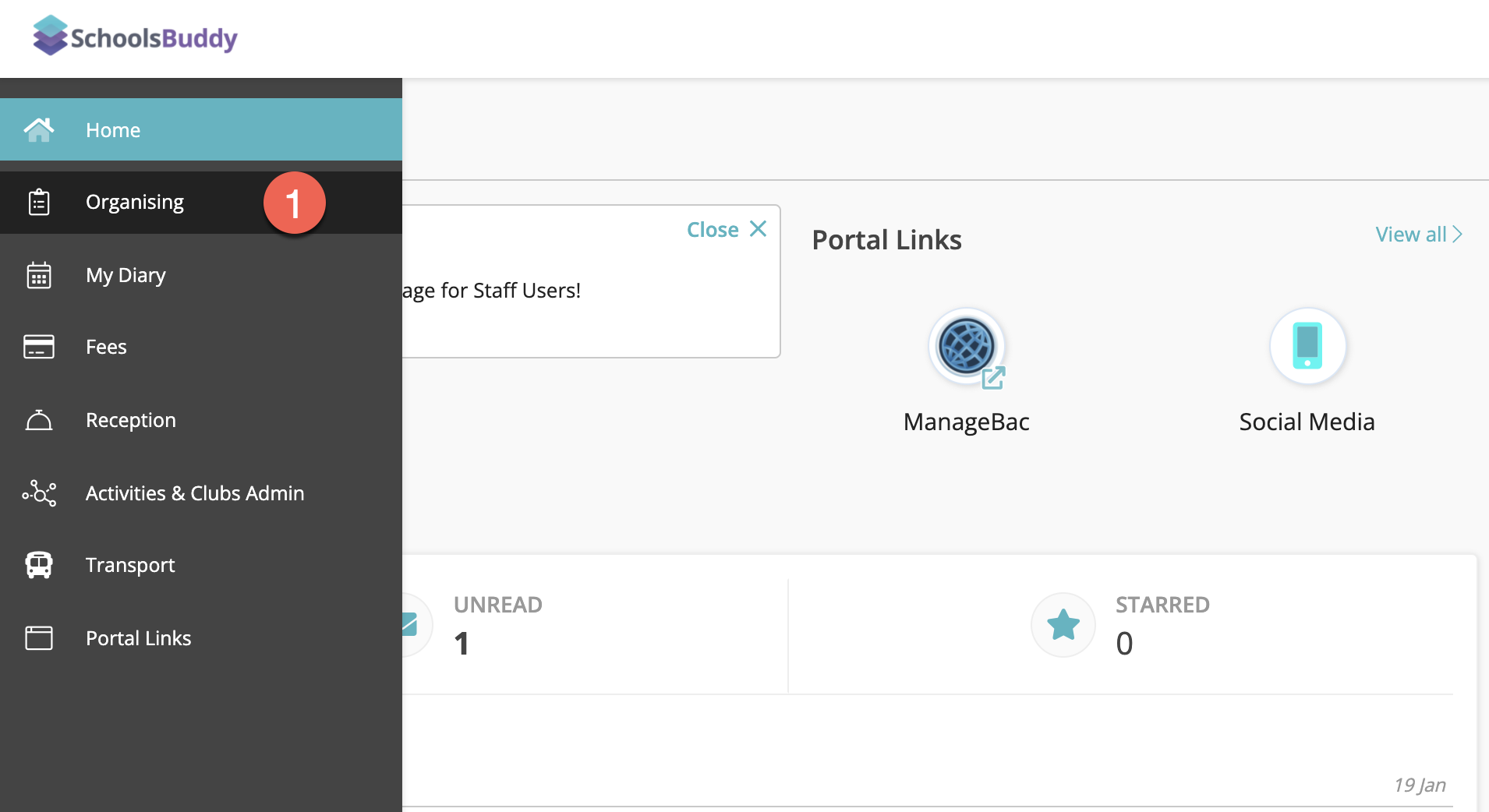 2. Select the 'Add Event' tab.



3. Select 'Practice' from the event list (this may be labelled differently due to your School's preferences)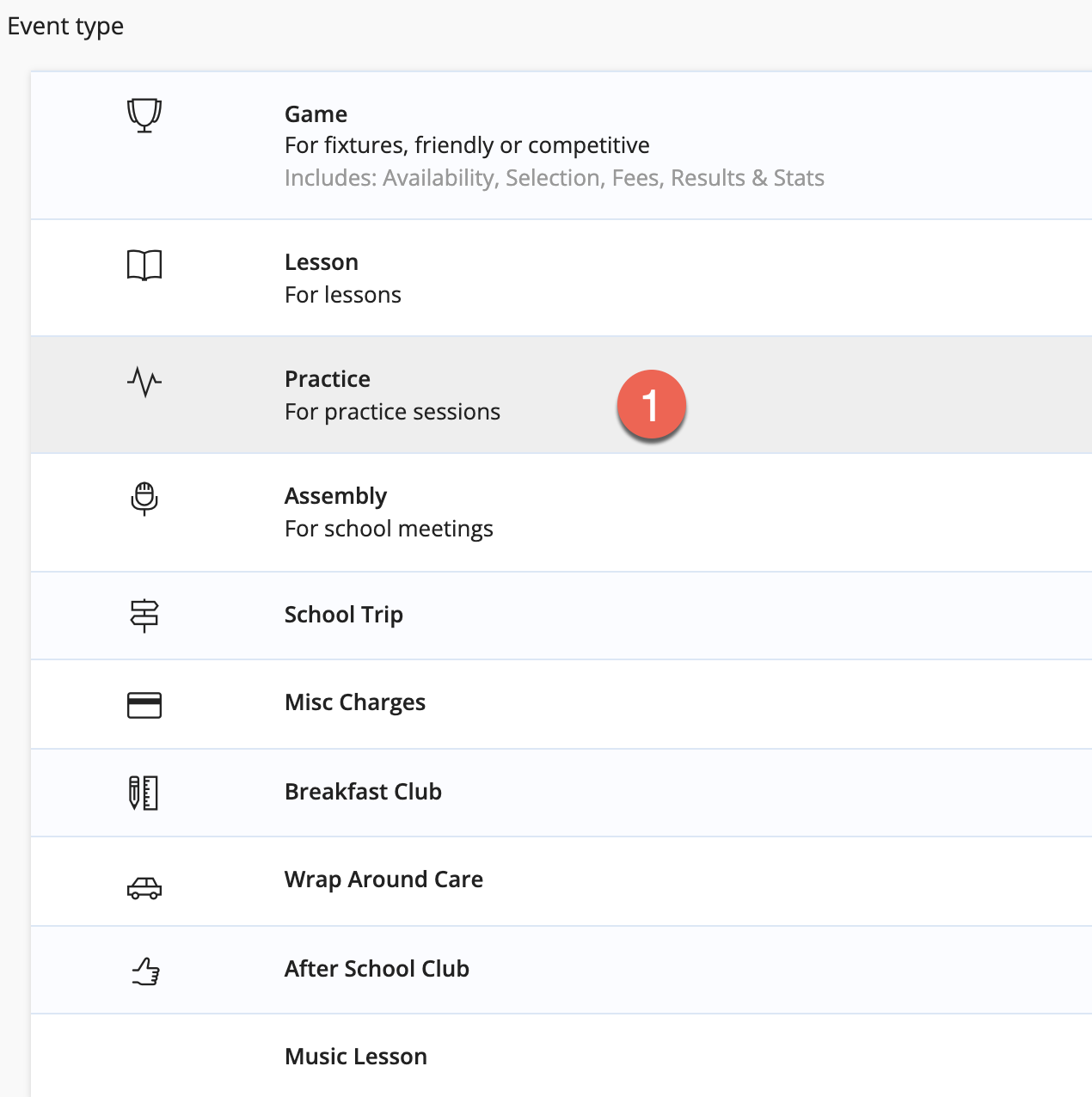 4. Fill in the following information as follows:
Communication Preferences: Auto Notify
Event: Practice (this will be selected by default)
Who is invited: Group
For Who: Select the new group which was created
Title: Practice (this may be labelled differently due to your School's preferences)



5. When and Where
From & To: Please fill in date and time for the

first day

of event you are creating.
PLEASE NOTE: This must be a singular session, the events following the first event will be filled in later.
Venue: Home
Where: either select the location from the drop-down bar or create a location.
Repeats: this will be every week
End date: the last date of this serie of events.
Meeting at: fill in the location and meeting time.
Vital Information: fill in any vital information surrounding the event.


When the correct details have been entered, click the green 'Save' tab.


6. Now the events have been created you must add pupils to the group.

Adding Students to the Group (activity)
Students added to this group will be automatically added to all the future 'Auto-notify' event registers.
Click the 'Reception' tab. and then click the Groups tab




Use the filters to find the new group. If searching for a group that you are not the lead organiser for, you must un-click the 'My Groups' toggle box.




When the correct group has been found, select it and on the right side of the screen, the group will appear.




Click the 'Students' tab.(This may be labelled differently in your school) You can either add one pupil or multiple, click either the blue 'Add' or 'Add' multiple tab.


To add the pupil, click the green '+' symbol. When selected, they will appear under the 'Selected' column. You can also remove staff members by clicking the red trash icon.
When the correct pupils have been selected, click the green 'Save' tab.




The pupils have now been added to the group (activity) and the events that were previously created.

PLEASE NOTE: Students are only added to future 'auto-notify' style events and not consent style events (i.e fixtures).