Sometimes, once the sign up period for activities in a Preference Based Container has closed and the events have been generated, the school may have enabled the Join Request feature. This means that parents can send in a request for their child(ren) to still join the activity but it would be up to the school to Accept or Reject the request.
If a container has the Join Request option, on your home page it will show under Available Signups with a pointing hand icon.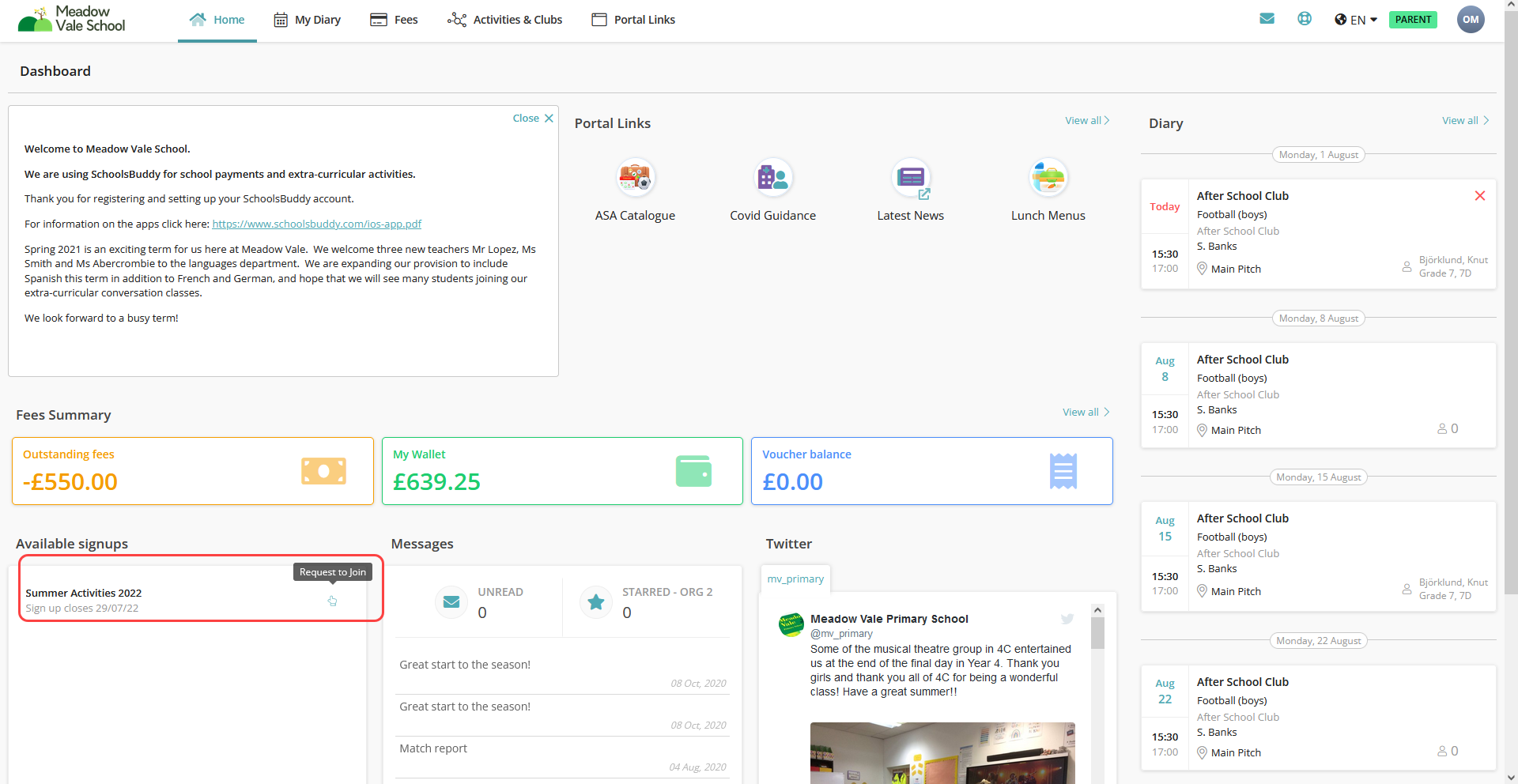 To submit a Join Request,
Click on either an Available Signup (and then go to step 3) or the Activities & Clubs Tab

If you click on the Activities & Clubs Tab, you will be shown all available sign ups as below.

You will be taken to a screen showing available activities for each day. Please note, the

x Available

signifies the number of activities for which you can submit a Join Request for that day, not the number of places available. The school may have turned on the option to hide an activity for Join Requests if it is already full.

Click on a day to show the activities
The total number of places for each activity is shown, not the number of places available
Check the Ask to join box(es) for your child(ren)
Your Join Requests will be sent to the school and they will either be accepted or rejected. You will receive an email stating that they have been sent.
You will also receive an email once the school has accepted or rejected your Join Request(s).