You can quickly enable (and disable) most common Single Sign-on providers yourself by clicking on the Settings icon and choosing FariaOne. Please note that you must be an Organisation Super Admin to access the Settings icon.

We currently offer ManageBac, Google, Microsoft Office 365 and Azure AD options for instant configuration: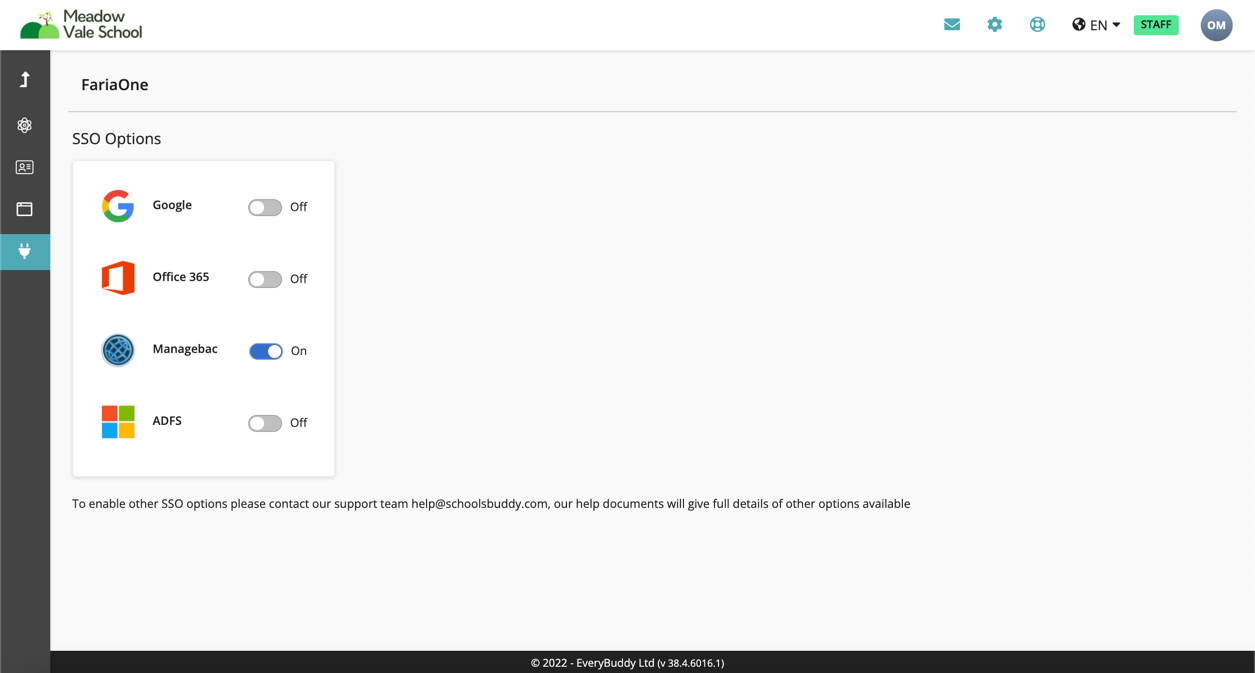 After you have enabled SSO, the provider's button will appear on your login page, ready for use. We recommend testing the access yourself before telling your school community about it.
New users must be synced to SchoolsBuddy before they will be able to login with SSO. The data sync runs every twenty-four hours between 1:00 - 3:00am in the default timezone for the server region (UTC in EMEA, UTC -5 in US, UTC +8 in Asia).
Please note, Managebac single sign-on uses the Faria accounts portal. Users will not be able to use the accounts portal if they have set a weak Managebac password, they must change their password first. We recommend administrators disable the setting to allow weak ManageBac passwords.