What is changing?
The main change is the Dashboard. We have updated the user interface, however all the menu items you would have see before in the menu on the left are still displayed on the Dashboard (below is a part of the new look Dashboard)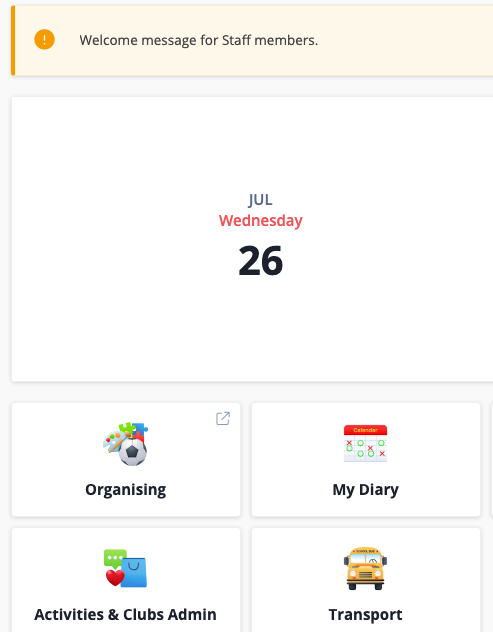 The Parent and Student dashboards have had a change to the location of the menu options, they have moved from the top band to the left hand side. This brings it inline with the Staff view.
Once any of the menu buttons are clicked, users will be taken to familiar pages with only a few visual changes.
The diary view has had an update and there are some changes to the layout of the Users page and the Groups page. Our aim with all these changes is to make the system easier to use.
Will this impact any live sign-ups?
The server needs to be taken offline to allow the changes to be made however there will be no impact to any of your data. We will not schedule the update when sign-ups have just opened and the server is at it's busiest.
Will the data integration between SchoolsBuddy and our MIS/SIS be impacted?
No, the integration will not be impacted.
The left hand menu doesn't appear when I hover over the left side of the screen on the main Dashboard.
To access the menu from the dashboard, either click the three lines at the top left of the screen (1) or click the button on the Dashboard for the required function (2).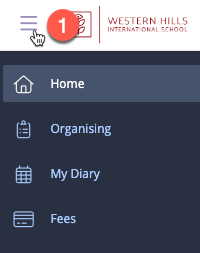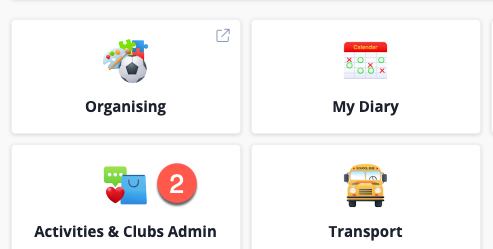 Once in one of the areas of the system (ie Fees or Activities and Clubs), the left hand menu icons will be visible. If you hover over the icons, the full option will be displayed, click to select.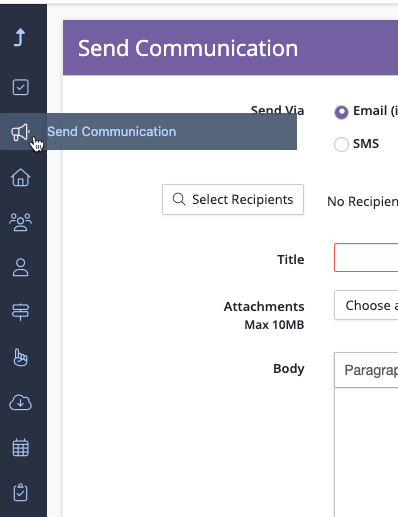 When moving between areas in the system (ie from Reception to Activities and Clubs), you will need to select the area you want to move to (Activities and Clubs) and then you will also need to select the specific page you wish to visit from the menu (for example Instant Book).
As before, clicking your school logo will take you back to the Dashboard