This view will show you a class or groups upcoming events all in one place. This is ideal for class teachers at the end of the day so they know where their students are going and what activities they are doing. If you are using our Transport module it will also display their buses or going home method.
1. To view this, go to the Reception tab, then to the Reg Groups tab if you are a class/homeroom teacher or Groups tab if you are looking for a non registration/homeroom.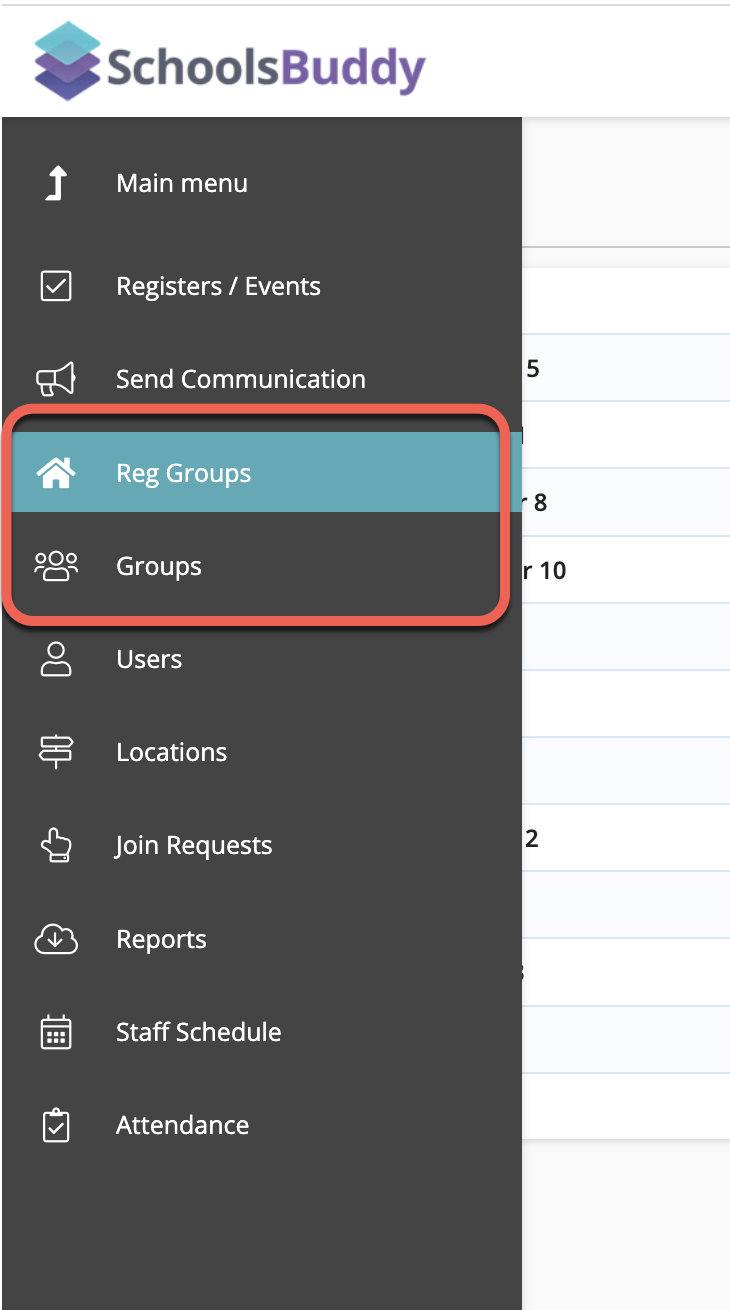 2. Locate your homeroom/group. Note, that if you are on the Groups tab you may need to untick 'My Groups' in order to see all the groups in your site.
3. Once the Group is clicked on from the list, all tabs relevant to that Group will display with 'What's Next' showing first.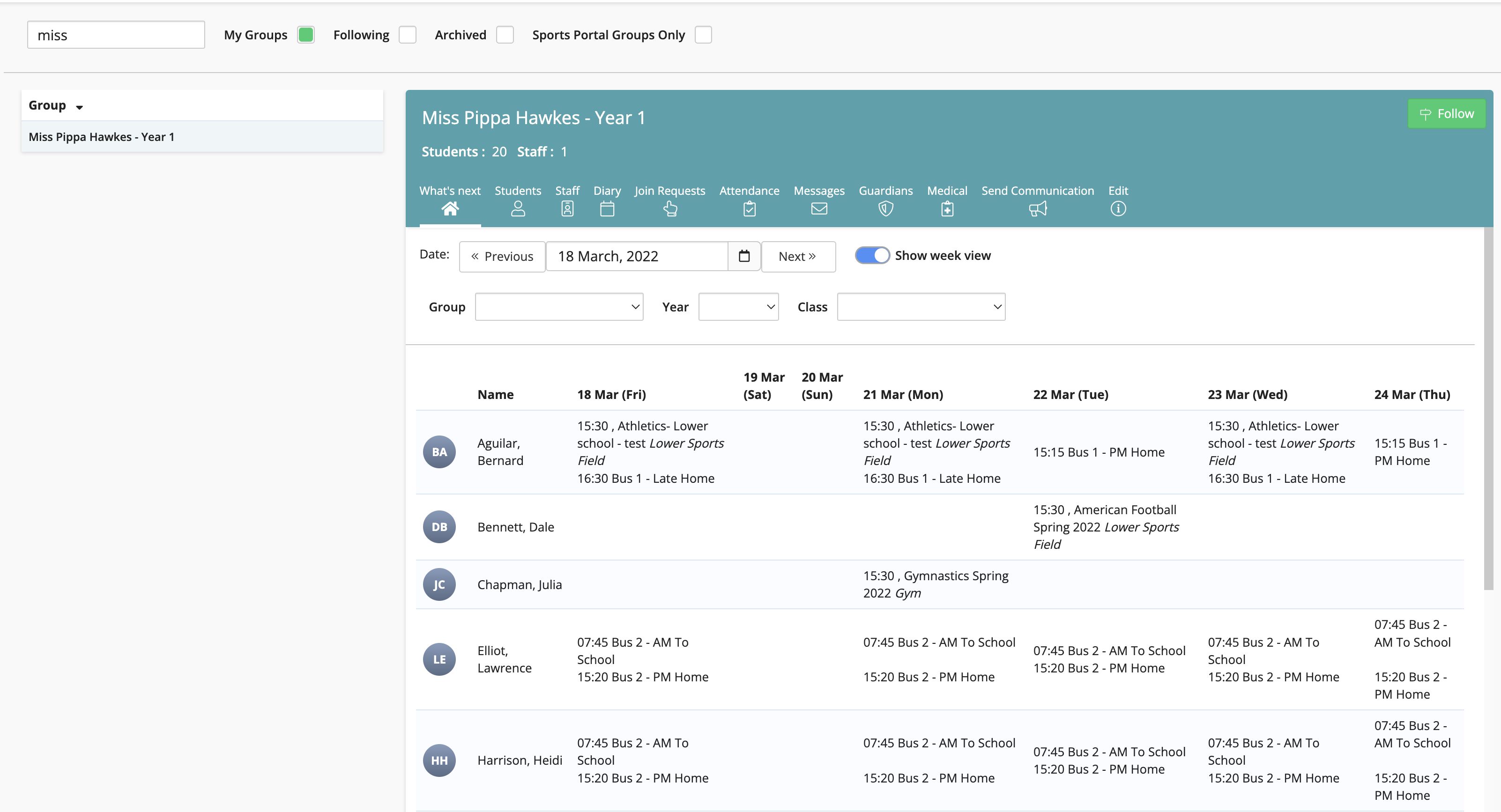 How to use it
Students in the Group will be listed in the first column.
There is a date filter as well as a Day or Weekly view, which can be toggled on or off.
From there the results can be filtered by Group, Year/Grade and Class.
The view can then be Printed or Downloaded.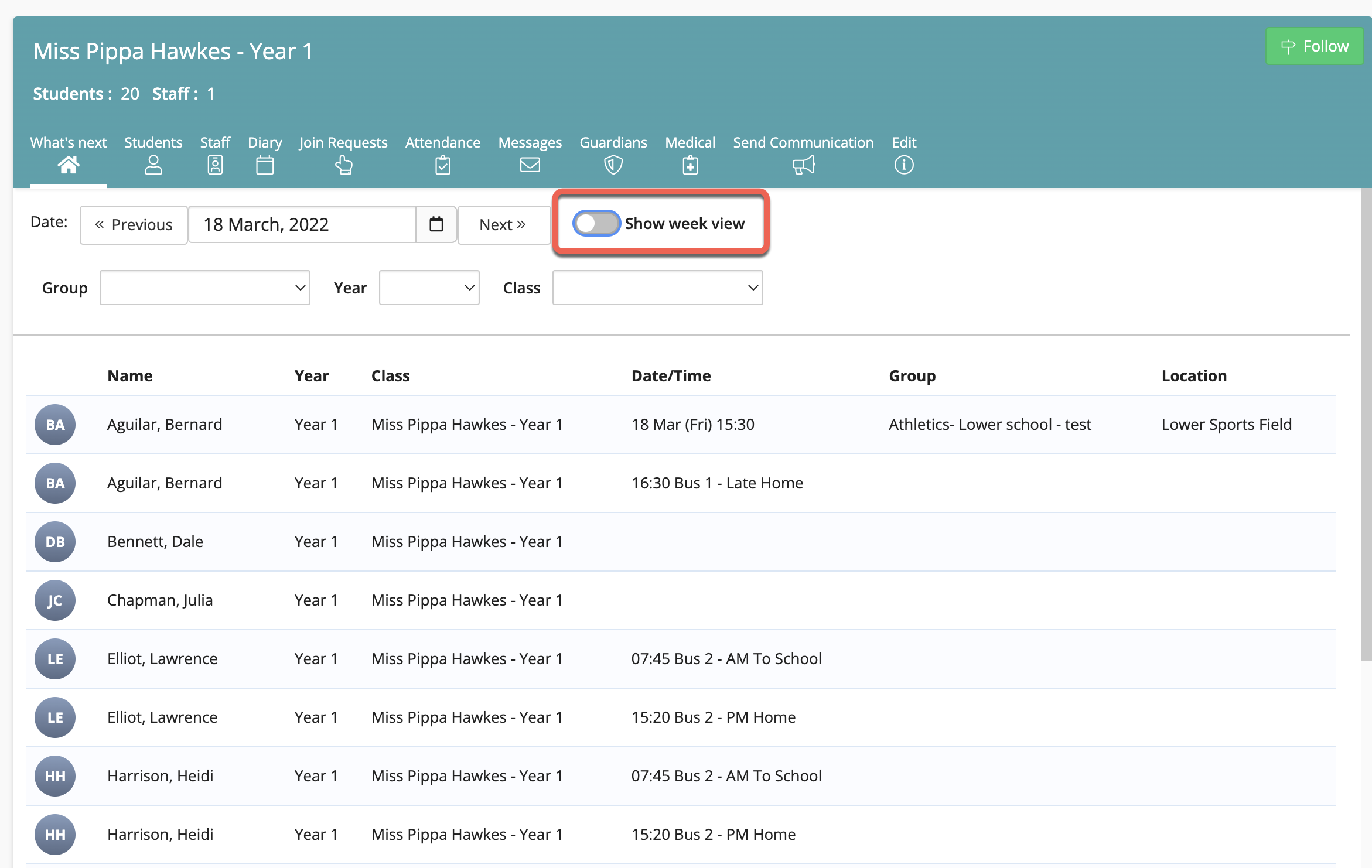 Benefits
This feature enables teachers and admin staff to see events over a chosen period, for certain students.
Below are a couple of examples where this feature could be of great benefit:
a new Group could be created for students who are regularly absent, so can then be monitored by a relevant member of staff
a House could be easily monitored by the House Master