Viewing tagged custom data allows you to view your custom data filtered into different categories e.g. Medical data, Emergency Contacts, etc. This data could include the data collected when new users register with ClubsBuddy.
An example of the level of detail that can be displayed from data collected via your custom registration forms.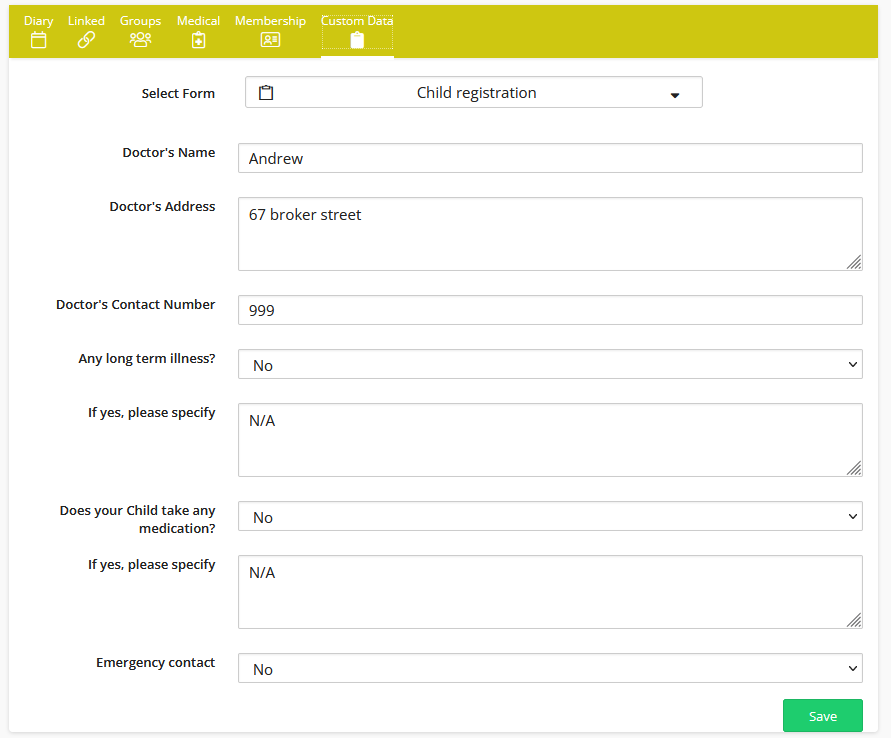 This data can be viewed at 2 levels: a group level, or an event level.
For a Group:
Select a group
Select a pre-determined tag from the dropdown

This will show the custom data field associated to the tag for every member in the group you selected
This can then be printed or Downloaded as a CSV file
For an Event:
Click on the event
Click on Tagged Data
Select a pre-determined tag from the dropdown

This will show the custom data field associated to the tag for every attendee within the event selected
Printing & Exporting
Select a pre-determined tag from the dropdown
Scroll to the bottom of the page
The Print button will open a separate browser page with the ability to print the custom data for the event/group
The Export button will download the custom data for the event/group in CSV format. The file name will be the title of the event and the date/time