It is now possible to call directly from telephone numbers stored within the app using iOS devices
This feature has been added to make the process of calling emergency contacts simpler and quicker. Telephone numbers stored within the Guardians information for a student can now be pressed to make a direct phone call, saving time in an emergency situation.

This feature is of course only possible when accessing SchoolsBuddy from a mobile device with telephone connection.
In order to call directly, you need to access the registers on your phone.
1. Click on the Diary/Calendar icon.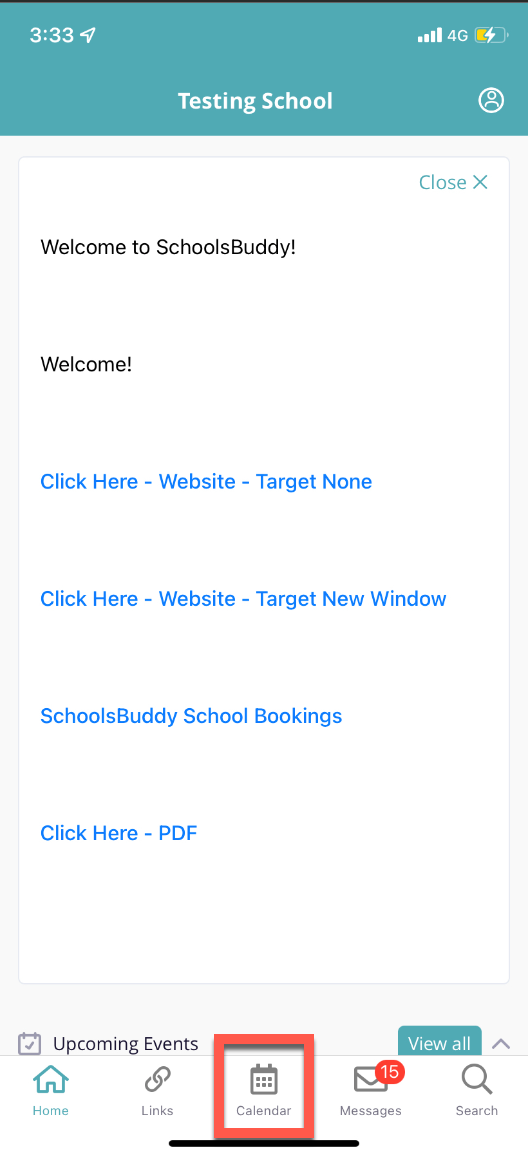 2. Click on an event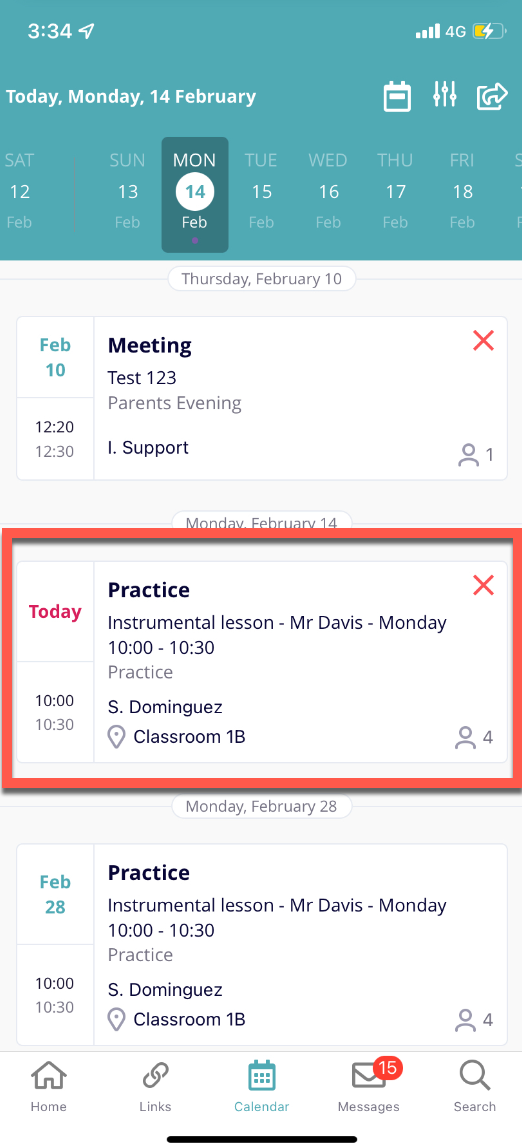 3. At the top bar, select Guardians, you can then click on a phone number which will start the call