The Users tab is essentially a database for all the users in your SchoolsBuddy site. This tab will show the Staff, Parents and Pupils within your School. If your School uses an MIS integration link, all the information that is displayed in the Users tab is taken from your MIS system.
1. Click Reception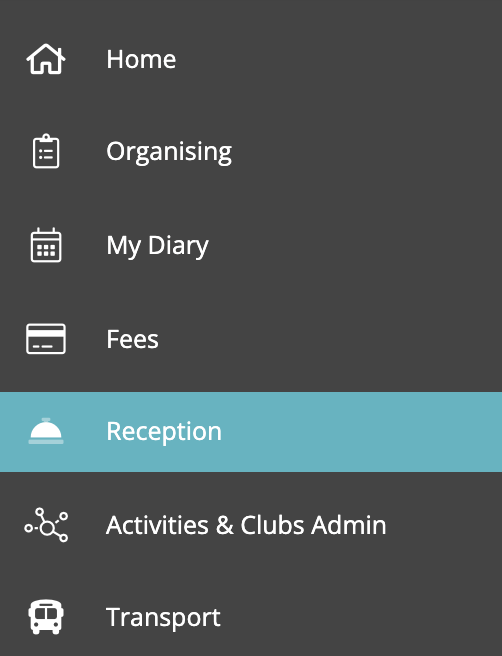 2. Click the Users tab.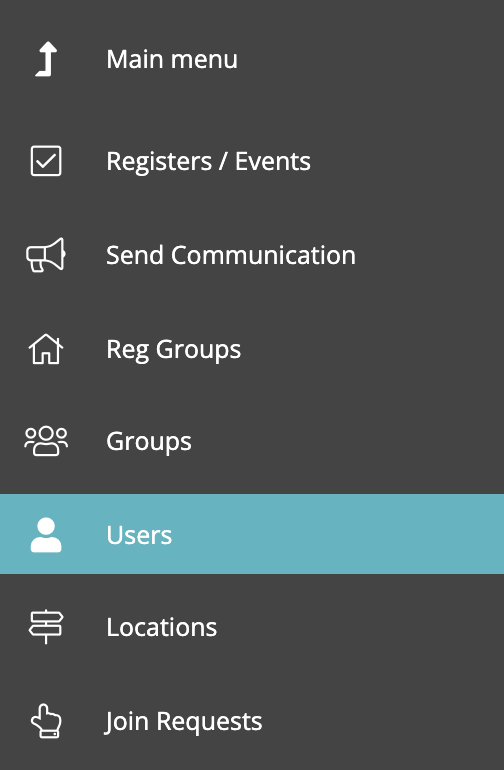 Searching for Users
Within the 'Users' tab, you can search for staff, pupils, and parents. Once you have clicked the Users tab, you can use the search box and filters (shown in the image below) to search for the desired user.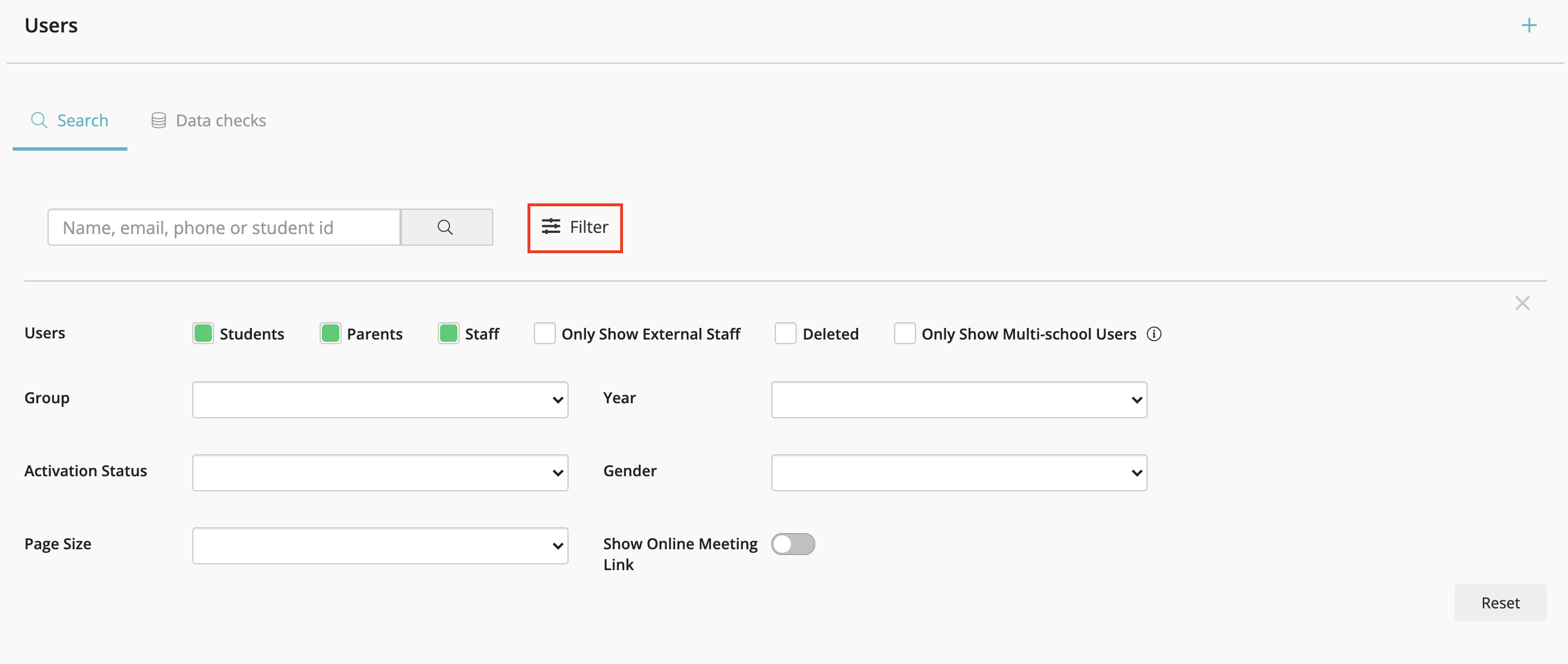 When a pupil or parent has been searched, if you click on their name it will bring up the pupil/parent information page. Within this page, you can view all of the user specific data. An example of this is shown in the image below.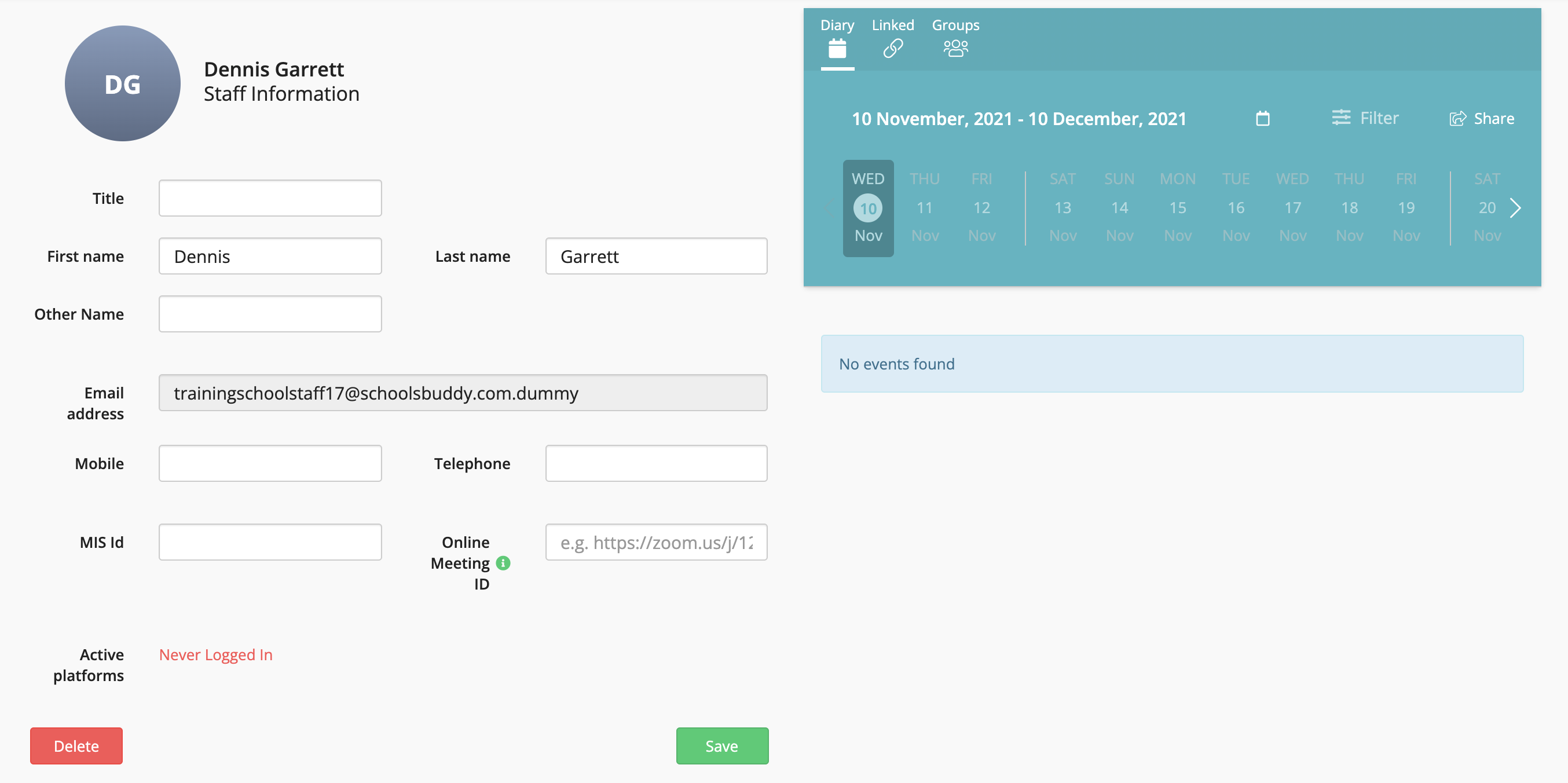 Searching for Users (Include Deleted)
If you are searching for a pupil/parent/staff member and they do not seem to be appearing in the Users but are entered in your MIS system, they could have been potentially been flagged as deleted. To make sure you are searching your entire School database, toggle the 'Deleted' box when searching for the User.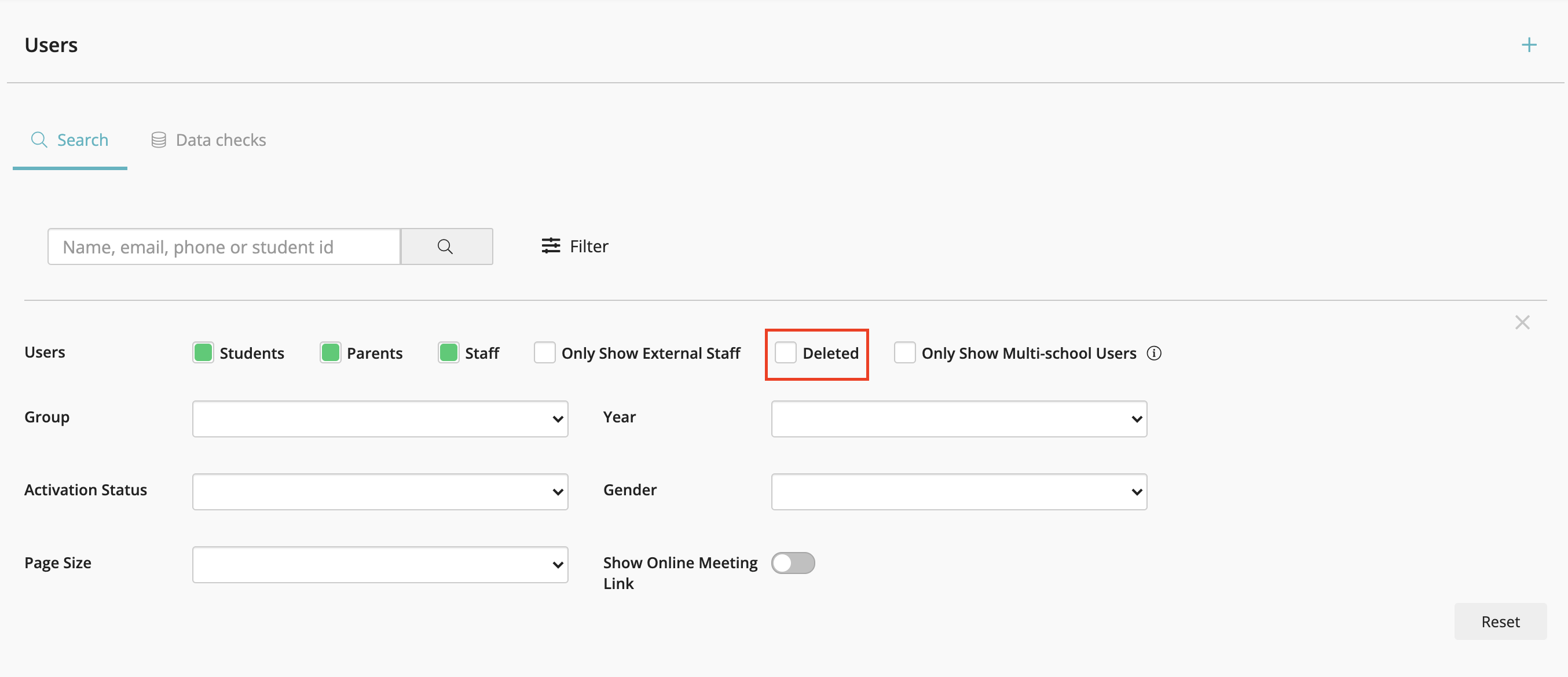 Data Checks
In the 'Users' tab of SchoolsBuddy, there is an option to search for Users using a data check or predefined search query.

This will search the database in a matter of seconds for users that match the criteria of the search query. The following predefined data checks in SchoolsBuddy are:
Pupils with no linked accounts (this means the pupil has no linked parents)
Pupils with inactive parent accounts (linked parents have never logged into SchoolsBuddy)
Pupils who have never attended an activity
Pupils where all linked accounts are missing an email address
Pupils with all linked accounts having no mobile numbers
Parents with no mobile number
Parents and students with missing MIS id
If a user matches the criteria of the search query they will be listed.