The 'Reception' tab can be found in the left-hand side pull out menu.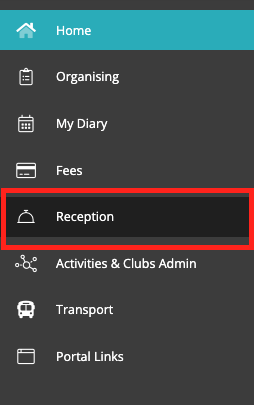 Within the Reception tab, you can perform a variety of functions. These functions include taking event Registers, Viewing all groups within the Organisation, Manually adding Pupils and Staff Members. When you click on the Reception tab, it will default to the top item on the menu which is Registers/Events.
Registers/Events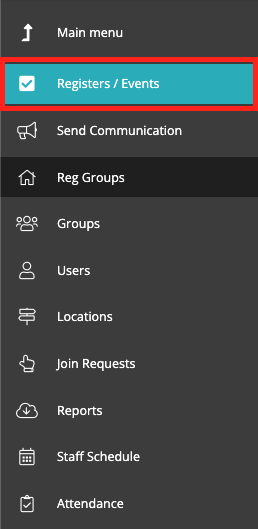 Within the 'Registers/Events' tab, you can view event registers, take event registers, and edit events. This tab gives access for admin users to view events that have been created in SchoolsBuddy.

To learn how to take a register in the Registers / Events tab, click here.
To learn how to edit an event within the Registers/Events tab, click here.
Send Communications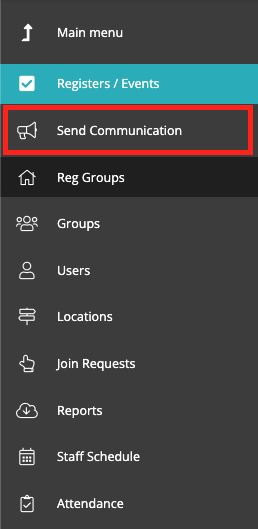 The 'Send Communication' tab gives you the ability to send communications to Parents, Staff and Pupils. You can send a variety of communications such as email communications and SMS messages (if the module is activated).

To learn how to send communications in SchoolsBuddy, click here.
Registration Groups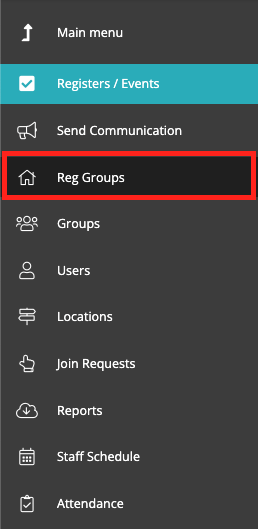 The 'Reg Groups' tab shows all Groups that are related to Registration purposes such as pupil classes or form groups. Within this tab, you can view where certain pupils were last Registered. It is also useful for class/homeroom teachers to be able to see the activities their class will be taking part in that day or for the week.
Groups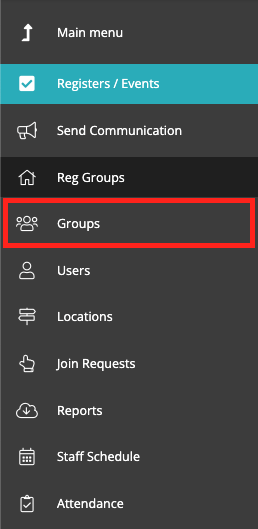 The 'Groups' tab is where all the groups created in SchoolsBuddy are located. Within this tab, you can view, edit and create groups in your School's site.

To learn how to create a group, click here.
Users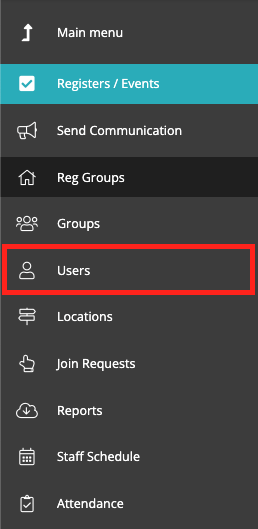 The 'Users' tab is a database of all the staff, pupils, and parents listed in your school's site.
Within this tab, you can search for users and edit user details.

To learn more about this tab, click here.
Locations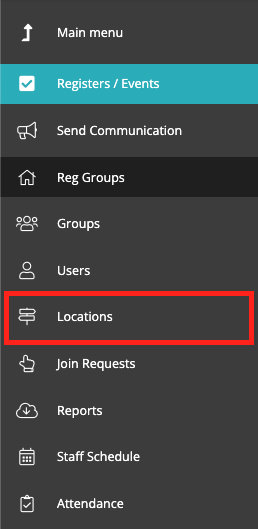 The 'Locations' tab is an overview of all the locations used for all of your Schools events. Within this tab, you can View, Add, and Edit Locations.

To learn how to create events locations, click here.
Join Requests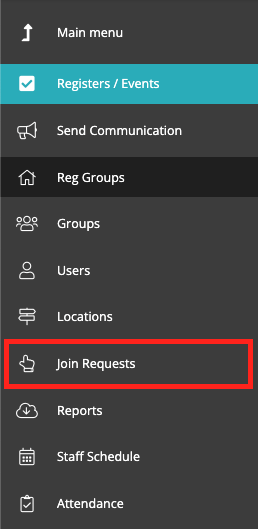 The 'Join Requests' tab is where you can see any pending Join Requests by students or parents which can be Accepted or Rejected. You can also see any previous Join Requests that have been processed.
To learn more about join requests, click here.
Reports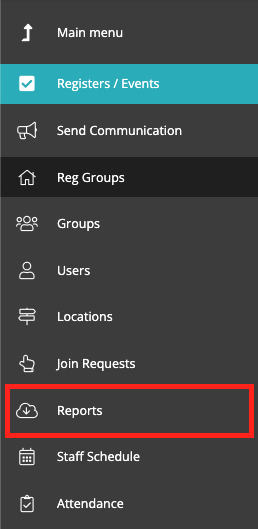 The 'Reports' tab enables you to access numerous reports regarding the information stored in SchoolsBuddy. These reports can be filtered within the system and can be exported to Excel for data manipulation.
To learn more about reports, click here.
Staff Schedule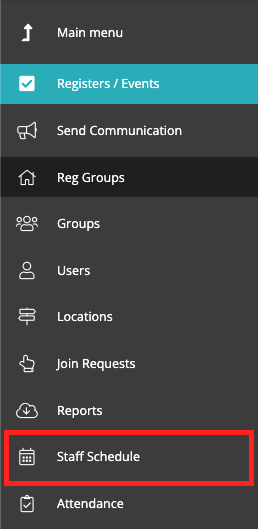 The 'Staff Schedule' tab shows all the members of staff in SchoolsBuddy and the schedule for certain groups and events. Each staff member is listed with the number of groups and events they are associated.
Attendance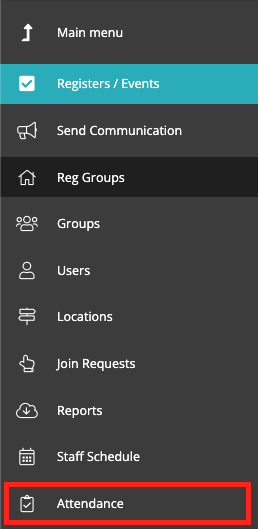 The 'Attendance' tab in SchoolsBuddy shows registers for a selected Group for a time frame you can specify in an easy to read format. This information can only be viewed if registers have been taken through SchoolsBuddy.

To learn more about the Attendance tab, click here.