This article is the third step in our series of how to manage Overseas Trips using deposit payments, preference allocation and quick charges. For a full overview see the first article in the series here.
In the previous articles you will have created a few different groups that can be used to send messages to, or to make any final charges.
Firstly, there is the "Overseas Trip-Deposit Payment" Group. This group is handy for sending communications to all the participants in the Week without Walls or residential trip programme. For instance, letting parents know about a school meeting ahead of departure.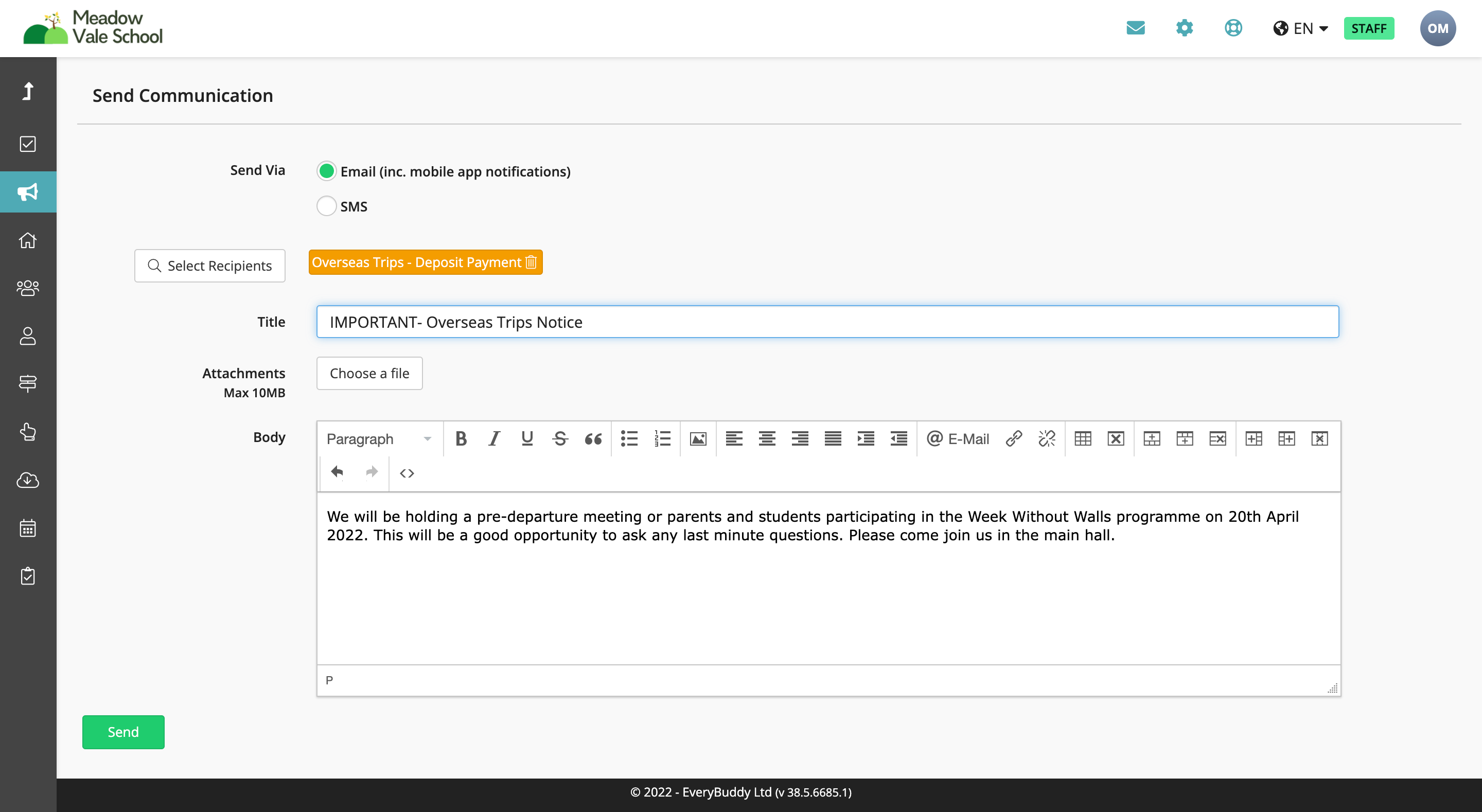 Secondly, you can send communications to each individual trip group, perhaps informing students what to pack for the trip, or any details relevant to their itinerary.
Likewise, these groups can be used in the Quick Charge feature under Fees to charge the remaining instalment(s) for the trips. If all parents need to pay the same amount, you can use the initial "Overseas Trip Deposit Paid" Group. If the final instalment is different for each group, use the individual groups to charge the remainder.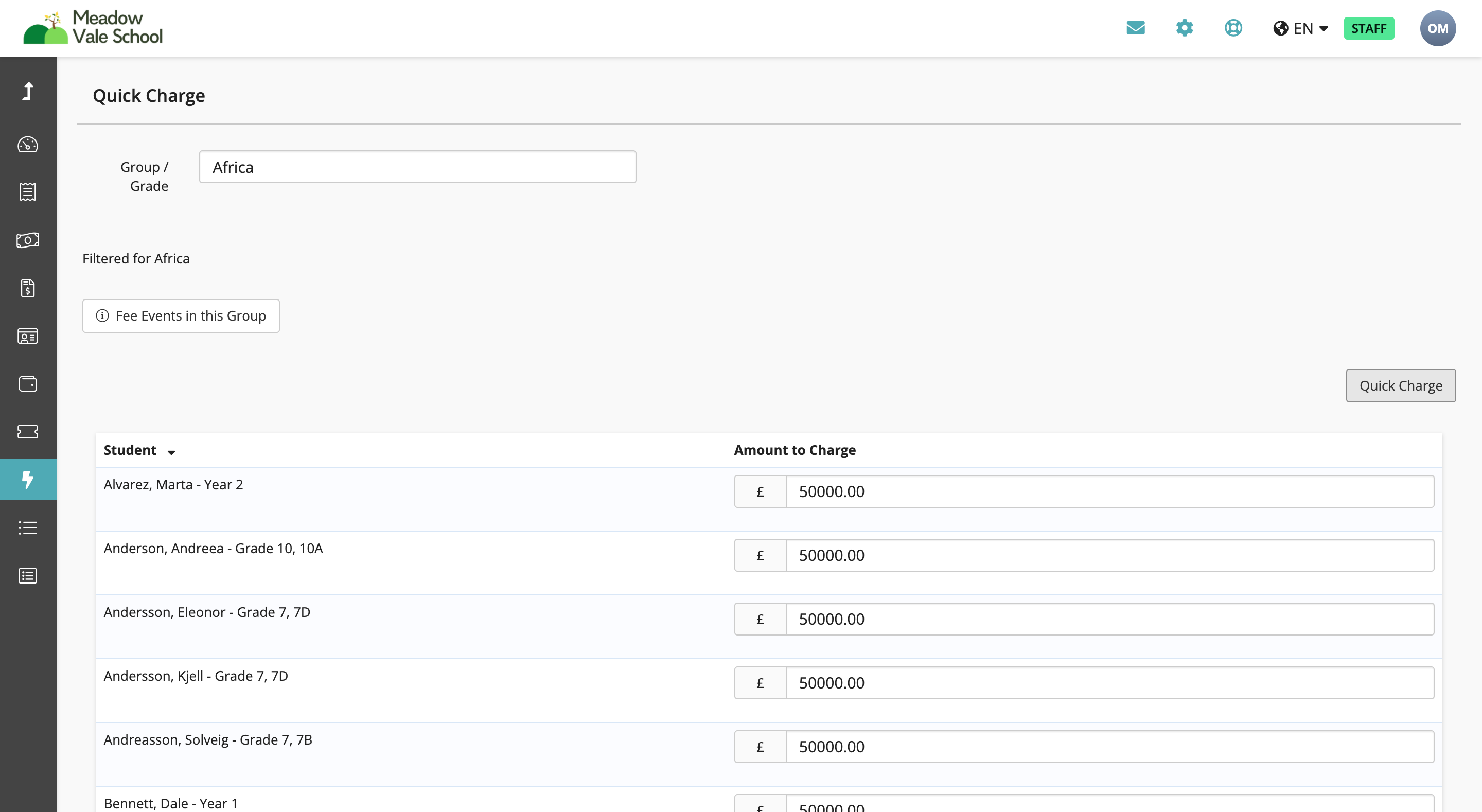 Remember that parents are still able to make part-payments towards their outstanding balances, however we advise making each charge the cost of one instalment, so that you can use the Chase feature on the Fees Summary to easily follow up on outstanding payments.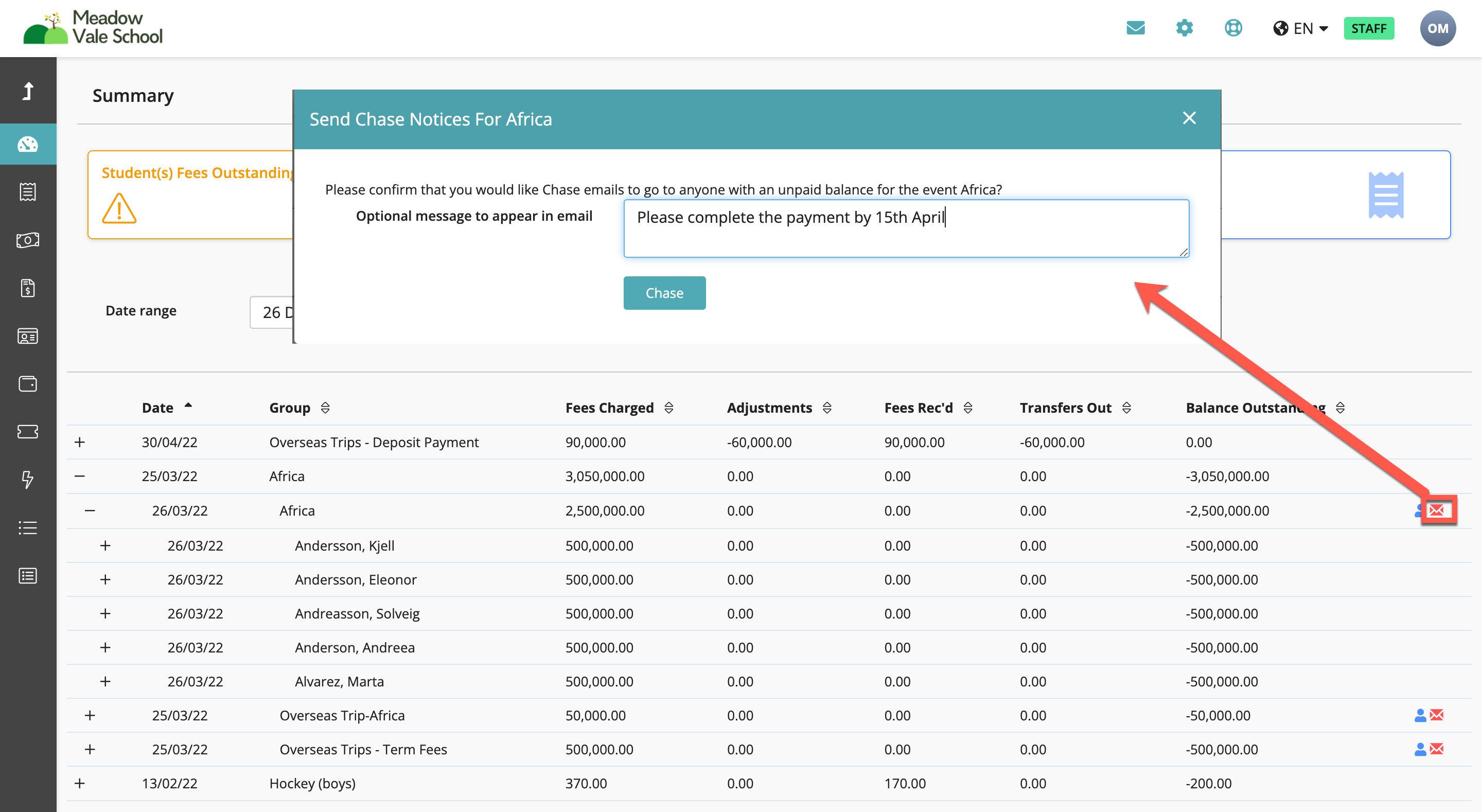 If you'd like further help with setting up a complex trip program like this please book a training session with our specialists, with details about your programme of events.