If you create an Overseas Trip or Residential Trip using the series of articles here, this is how a parent will experience the process.
Firstly, they will see a deposit payment container. They will not be able to see a preference selection container until they have paid their deposit.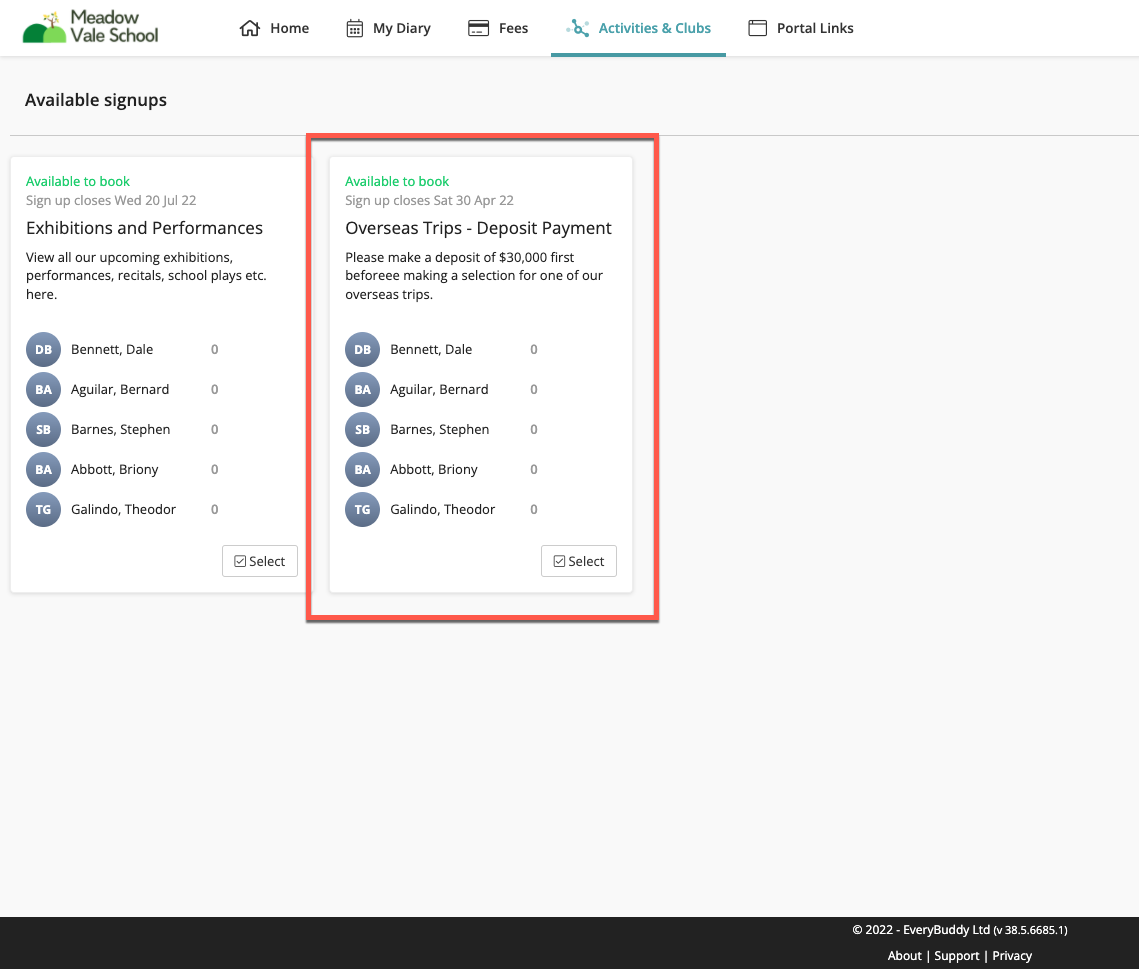 Once they have paid the deposit, they will be added to the prerequisite group and therefore the main signup will be unlocked where they can make selections: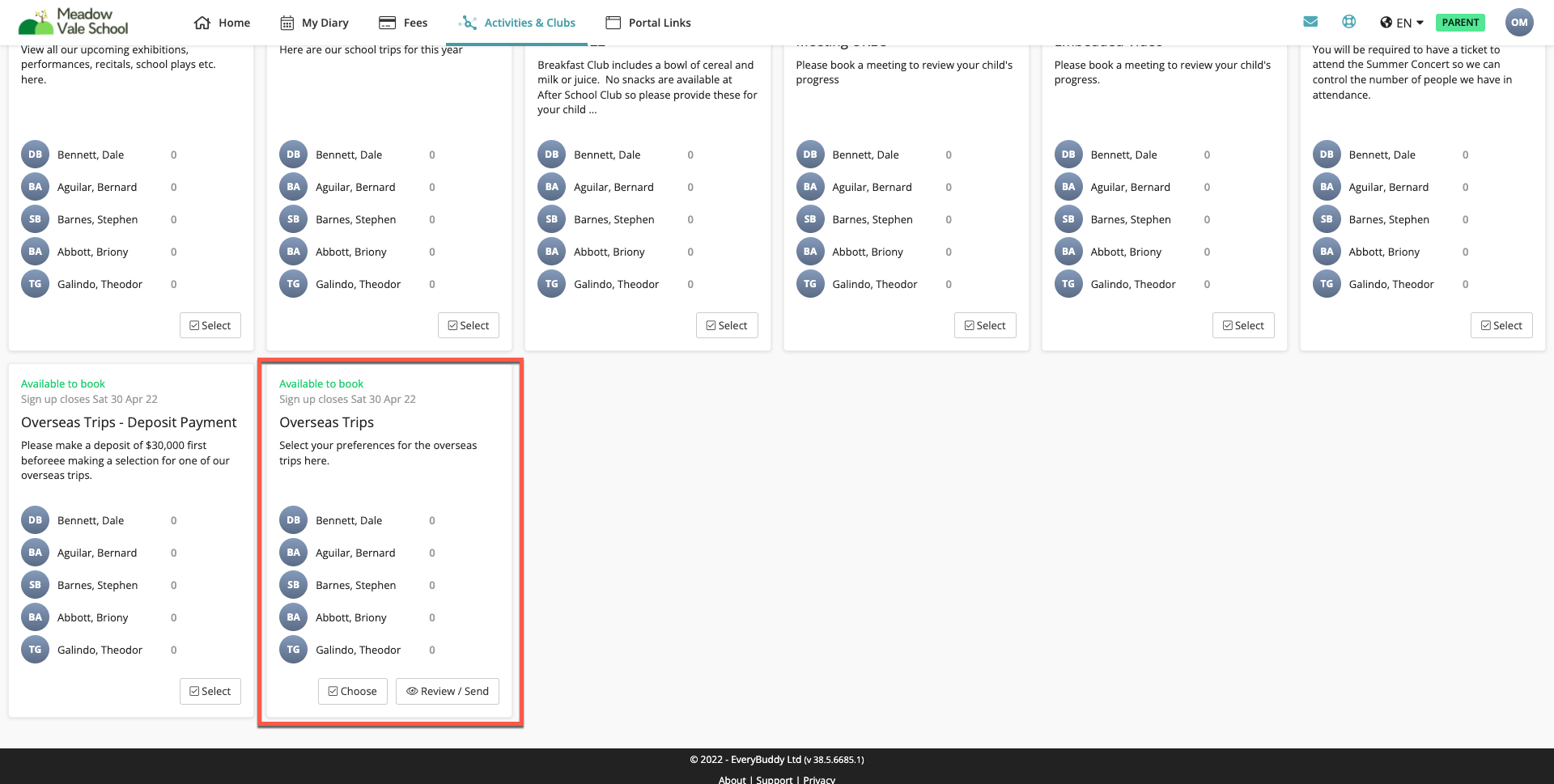 Parents will see an explanation of the general signup process as a help guide at the top. Below they will see the trip options and descriptions of each trip and can mark their preferences in order of first choice (1) to last choice (5) or leave as N/A if they do not want to select it.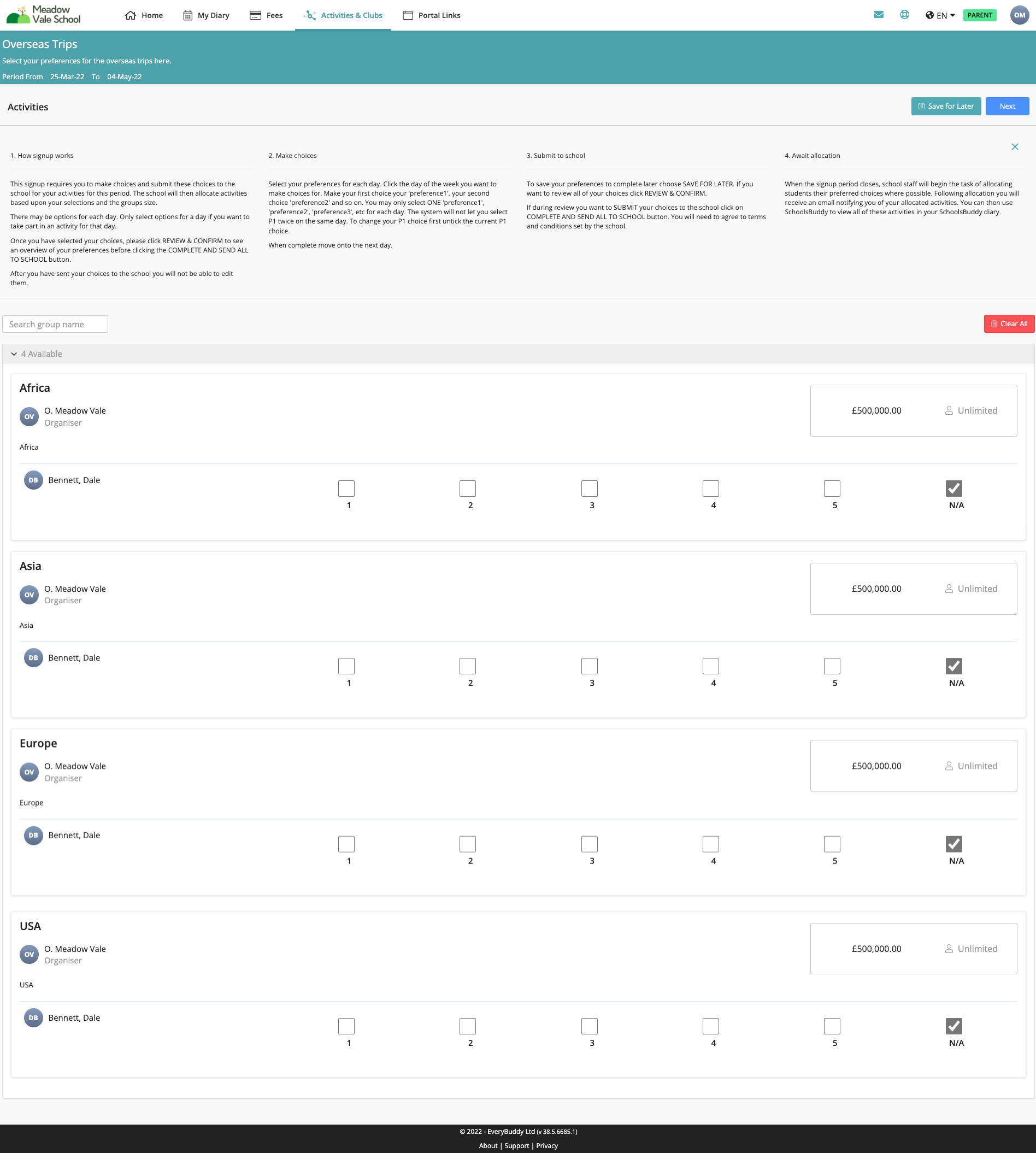 They will then review and submit their choices to school. If you have allowed resubmissions they will have the ability to review and amend their choices during the sign up opens and closes dates. Parents will receive a confirmation email when their selections have been sent to school.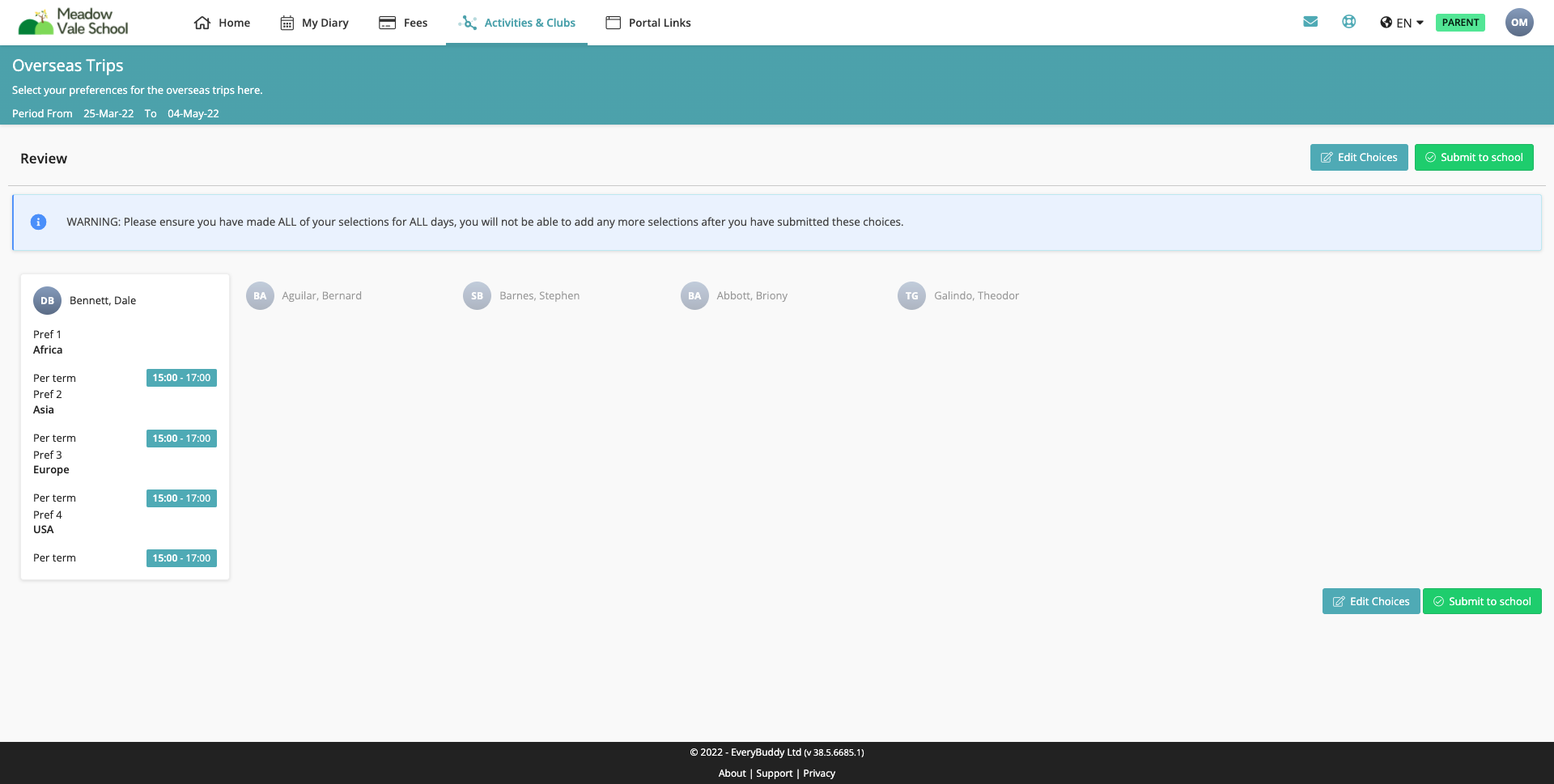 After the signup has closed, staff can allocate the groups. When they are ready to confirm the final groups to parents they will generate events and the fees. This will send a confirmation email to the parents.
Parents receive an email confirmation of the allocation, containing any additional information the school has written.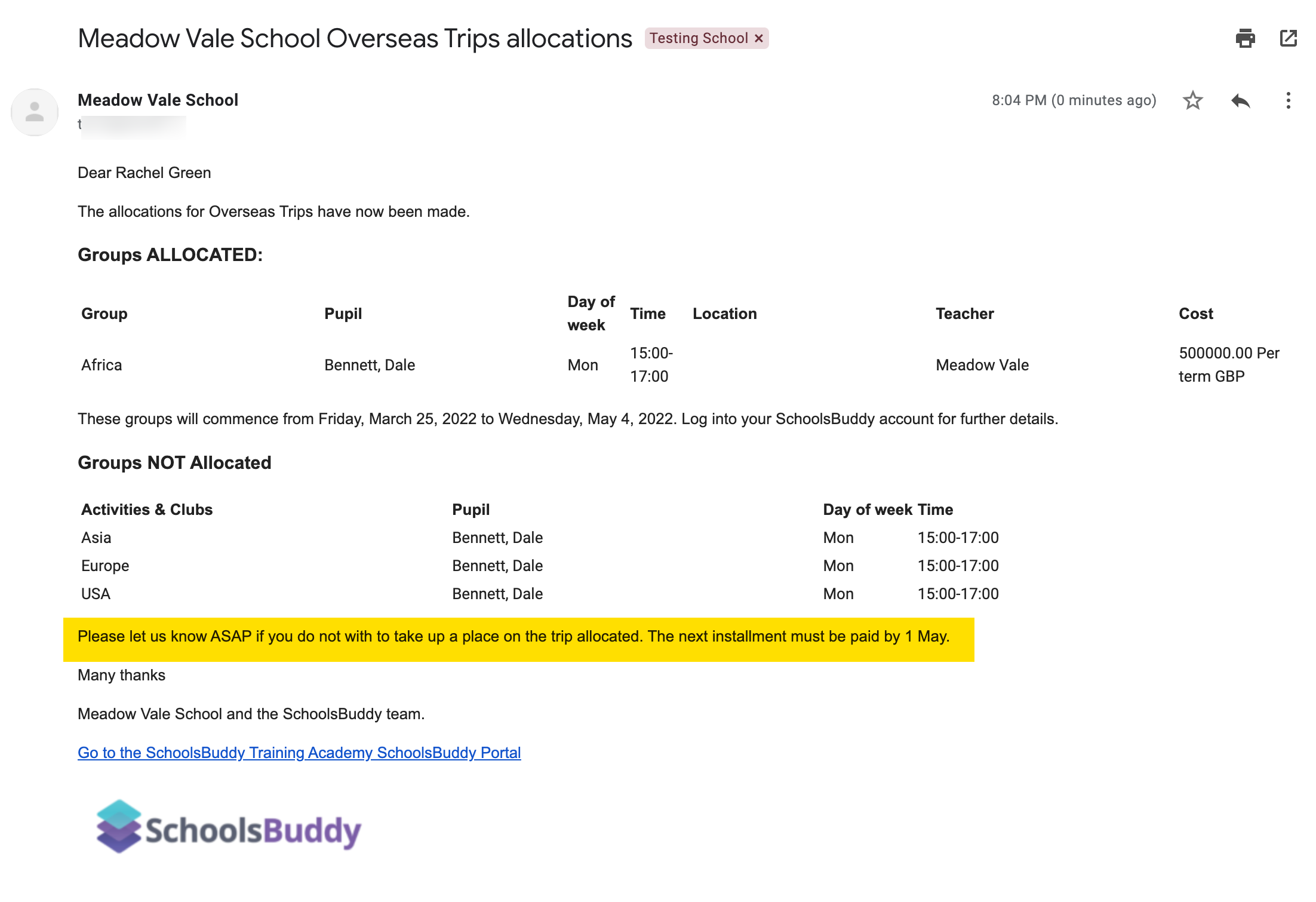 Once fee is generated, parents will see that they have outstanding balance, and can click on the Fees tab to see the details, and make payment when they log in to SchoolsBuddy.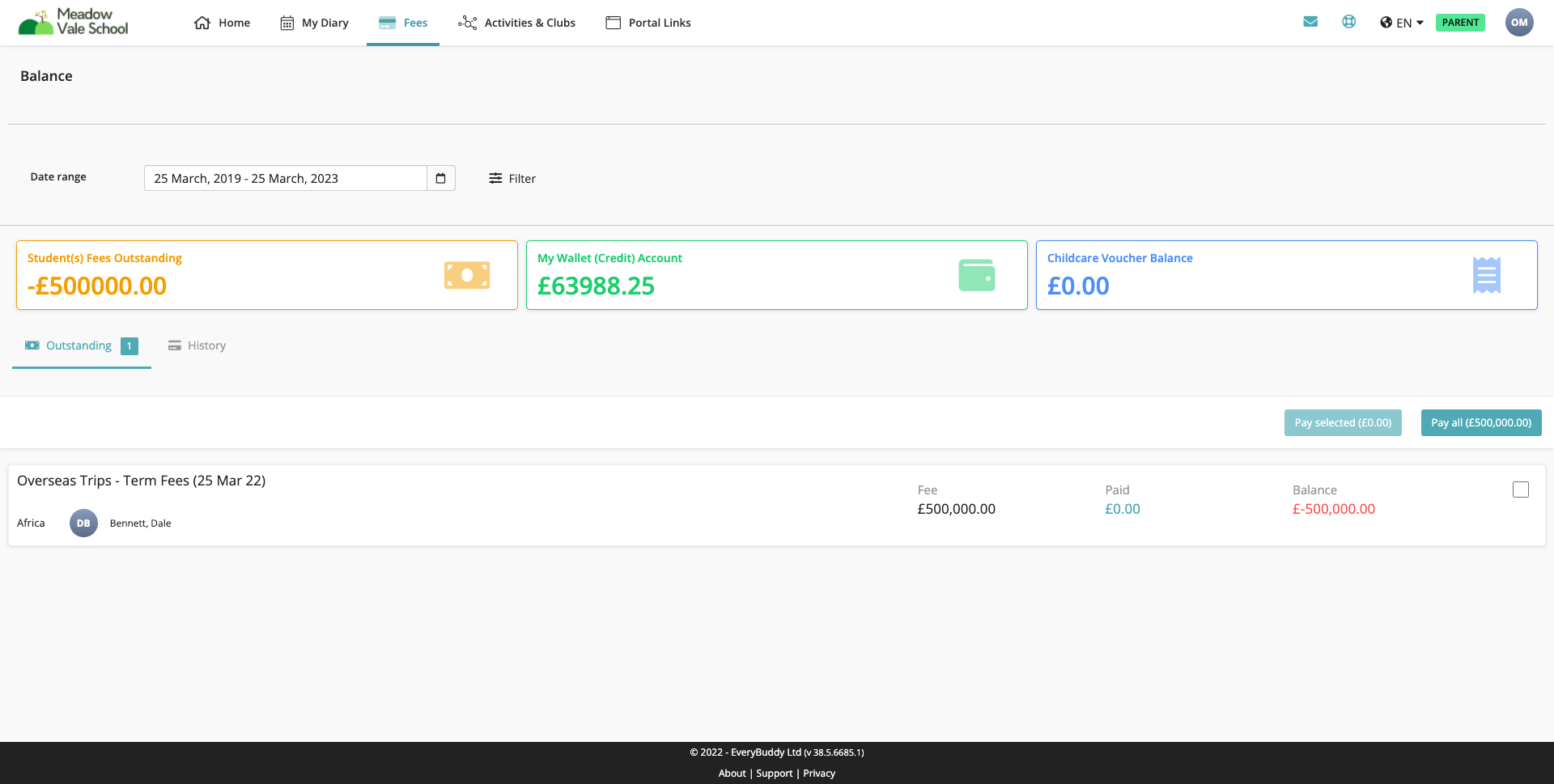 The default view will show any unpaid fees, but they can also click on "History" to see paid fees, like the deposit payment:
If the school has chosen to use a quick charge for the final instalment and sent an email with it, the parent receives an email: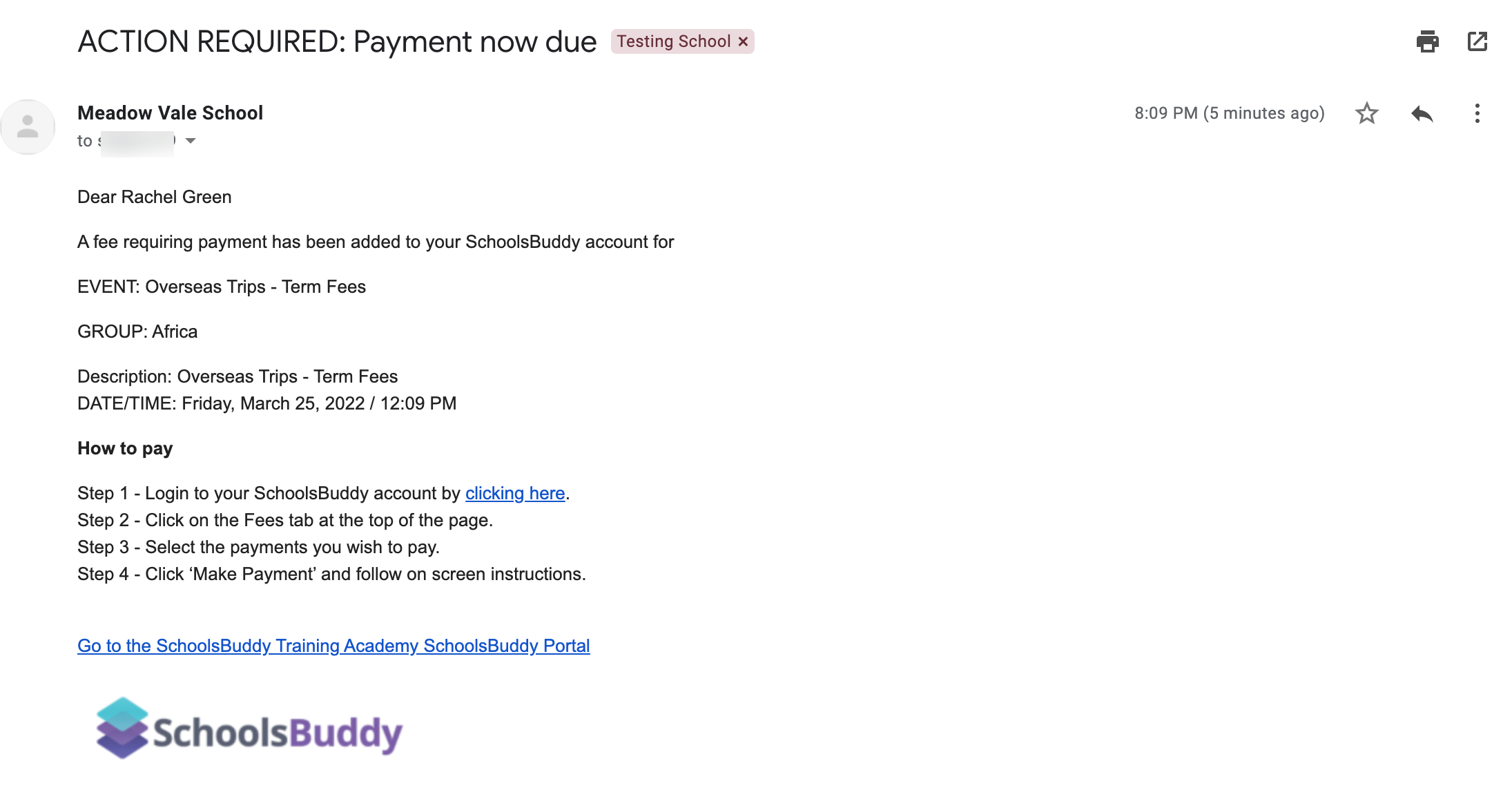 Because the trips are created with the "Ignore Day of week" setting, they are defaulted to the first Monday in the activity date period, so parents (and students) will see the trip in their calendar on the Monday: