Email Templates
There are many emails that get generated from within SchoolsBuddy. Your school may want to customise these templates.
To view the current templates, click on
1. Reception> Reports
2. Choose the Email Templates HTML viewer option from the dropdown box.
You can then view each individual template by (3) clicking on each box on the left hand side. The template will appear on the right hand side.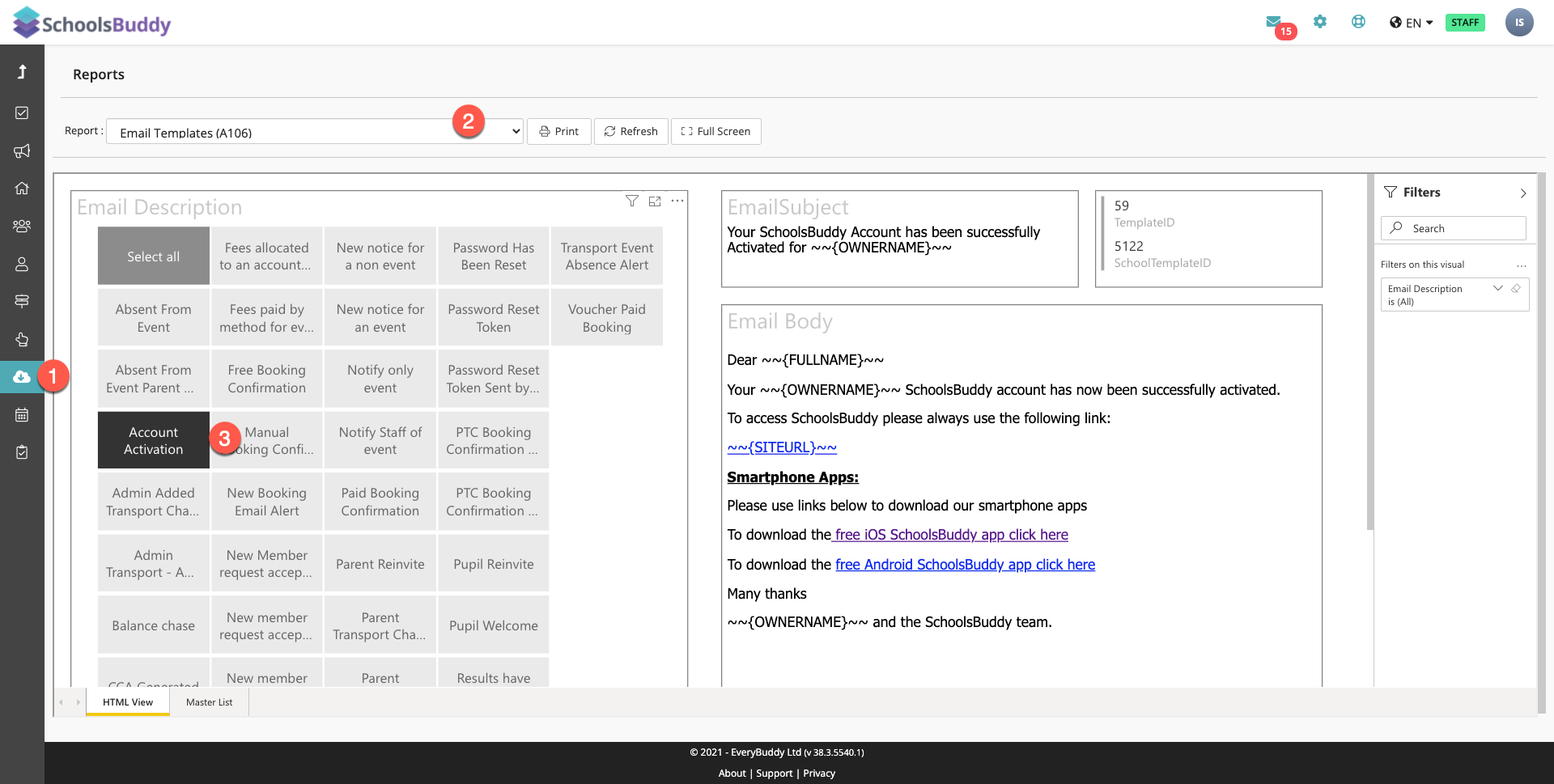 The most important template to change initially is the account activation (welcome email) template. The activation email template differs for Staff, Students and Parents so you can make these all different if required.
Please note: You cannot change the email templates yourself right now, however, please send us the updated version and we can update your templates for you. It is very important to keep the code elements of the templates where required.
We highly recommend that your admin team (super admins) runs through some common communications via setting up the relevant signups / events and then you will see what a parent receives. To do this you would need to setup yourself as a parent against either a test student or perhaps one of the students of a staff member that can be used for testing purposes.
Email Footer
Every school can have their own single customised footer that will be attached to each email. This is useful for your logo, contact details or any common strap-line your school uses. You can provide us with an image with this included or we can use text.
Website Footer
When using SchoolsBuddy you will notice our own footer when logged in. We can now offer you an optional number of your own links above our footer. This could be for your own Privacy Policy, Terms & Conditions and more. Please contact us to set these up for you.