What is a 'Welcome Message'?
The SchoolsBuddy dashboard has space for a welcome message that all users will view when they first log onto SchoolsBuddy. Please note, only Organisation Super Admins can perform this task. You can write a different welcome message for staff, parents and pupils. If users don't want to see the welcome message again, they can hide it. The possible uses and benefits include:
Explaining why the school is using SchoolsBuddy and some important dates such as when the first signup will take place.
Reiterating important text from within the activation email. Often users will not read much of any activation email as they are just eager to register so you can use the welcome message to reiterate any key messages or information you need the parent to be aware of.
Add in key contacts for parents in case they have any questions, or add direct links to the SchoolsBuddy help centre guides if you think parents may need a little extra support (for example, our parent help guide for Payment Errors).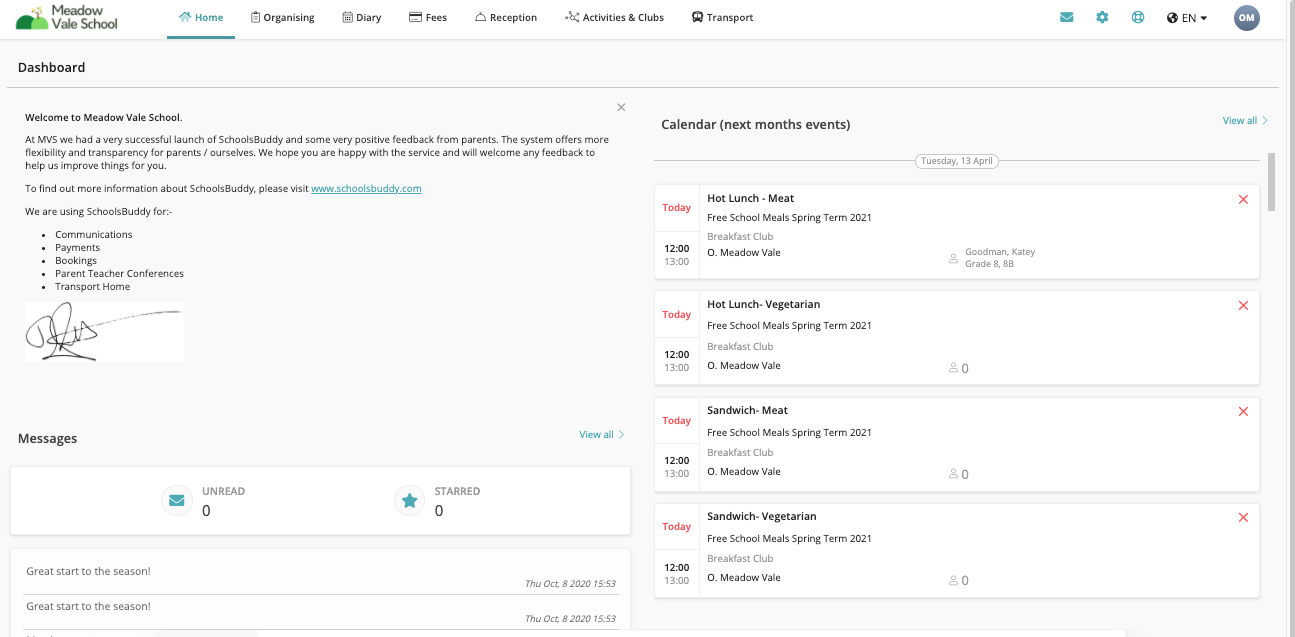 This message will be visible on the SchoolsBuddy dashboard on both mobile and web versions. You can change the message for the different versions, and for staff vs parents. You can change the message as often or as little as you please.

Please note: This is NOT the same as the activation (welcome) email the parent receives when you send out your initial activation emails, you must contact us to modify the email templates.
Creating a Welcome Message
Click the Settings cog
Click the Welcome Message tab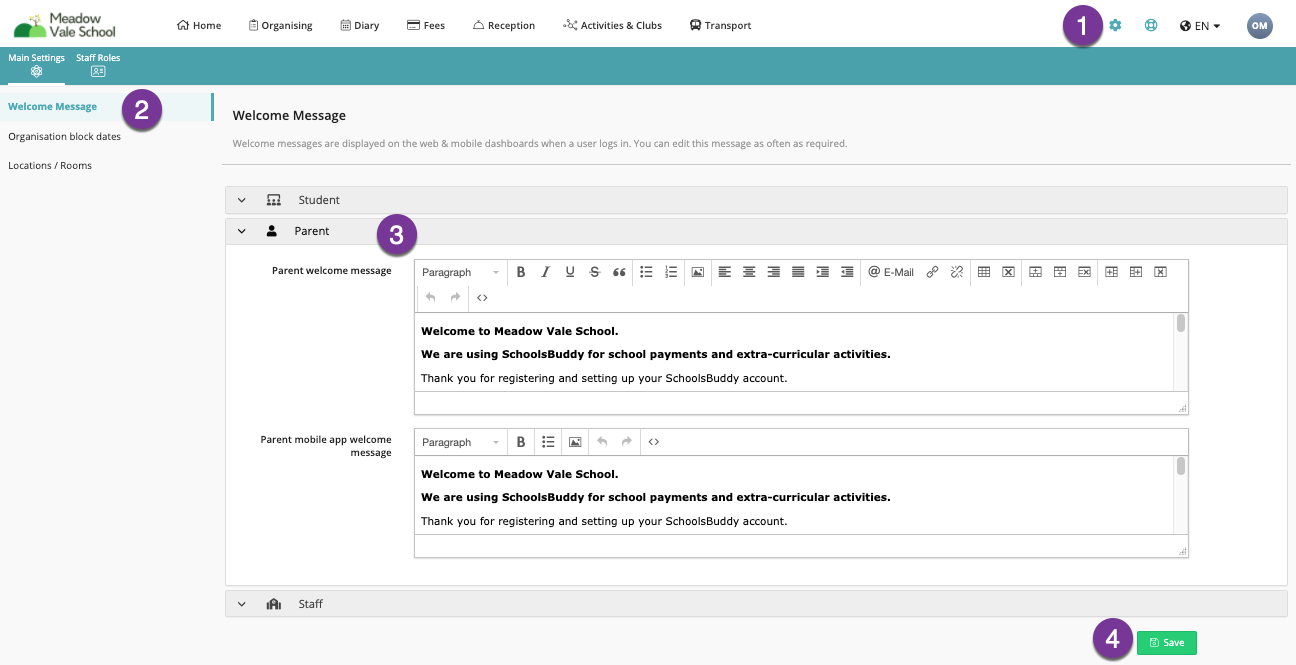 Expand the Welcome Message panel for Students, Parents or Staff. You can create a different Welcome Message for the web view and the mobile app view, in case you want to add more information in the web view.
You don't have to add a message in every section. For example, your students don't log in to SchoolsBuddy, so there is no need to complete the student messages.
To enter the Welcome Message, click the text box for the intended recipient. You can add different font effects to the Welcome Message by clicking the intended font effect in the toolbar located above the text box. You can also add images, links, and videos. If you are adding a video, we recommend using the html source code editor to restrict the size of the video and make sure it looks good on all devices.

When you have entered your message, click Save.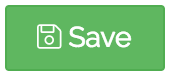 An example of a staff Welcome Message is displayed below. Please note that parents, staff and students can choose to hide the welcome message after they have seen it by clicking the x in the right hand corner (they can also reveal it again).