This article explains how to delete the events you no longer need for a Parent Teacher Conference.
Select the Parent Teacher Conference tab (This may be labelled differently due to your School's preferences).

Click on the group you want to remove
Click on one of the events
This will bring up a pop up box asking if you wish to 'Delete other events from series?'. You can 'Toggle All' to change all events or select the events you wish to cancel.
The selected events are now marked as deleted but can be restored if required.

You can check that these events are deleted by going to
Reception | Registers / Events
Select the dates
Click Filter
Check the Deleted box
Select the Group
Also, the deleted events will no longer appear under View meetings / bookings for the PTC.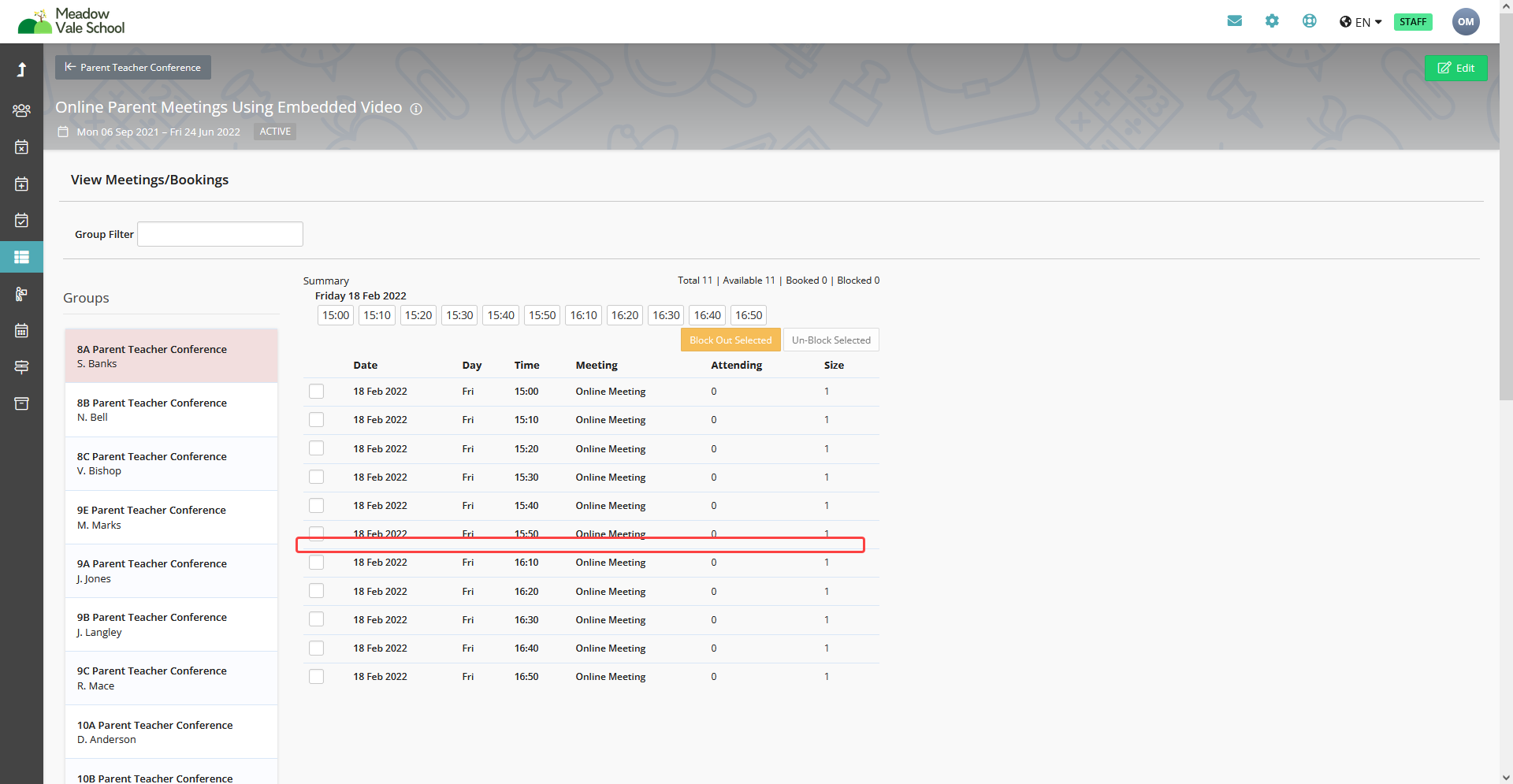 Deleting Events can also be performed from the 'Reception Tab'. Details of how to do it this way can be found here: Editing, Deleting or Cancelling an event