As a transport admin, you are able to toggle on the Permission to Walk, this allows parents to authorise whether they are happy to allow their child to walk from the transport stop.
To enable the feature, within the Transport section,
Click on Config Settings
Click on Transport Features
Toggle to Yes/No as needed

Please see: Permission to Walk - Parent Guide
Register view
In a register view the staff member viewing including bus monitors, will be able to see if the student has permissions with a Green walking icon if they are able to walk from the transport stop with out additional notes or an amber icon if there are notes associated to the student walking permissions. If a note exists the staff member can hover over the icon on the register which will show the notes via a tool tip.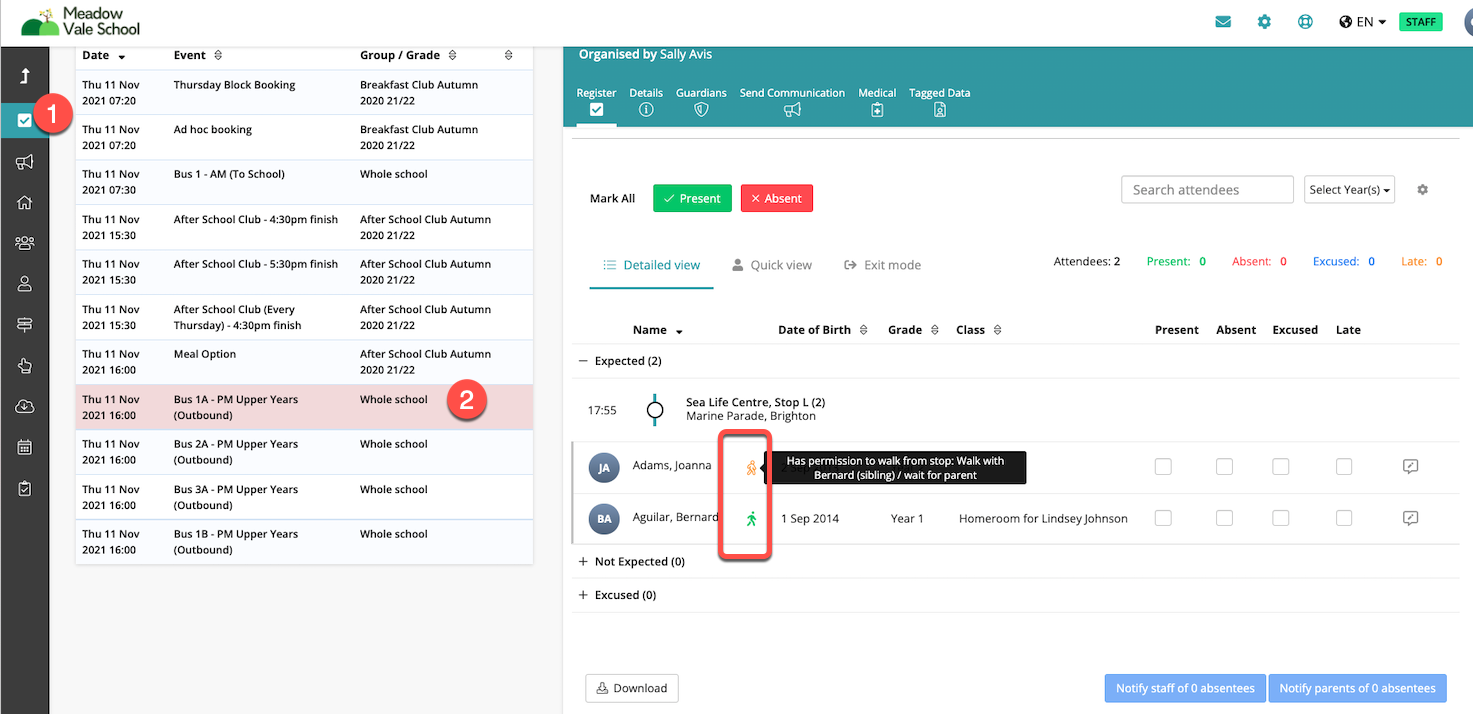 History/ Change log
If you need to check the history/change log of the permission to walk, you are able to locate the last 3 changes under the student profile.
Search user
Select Walking Permissions